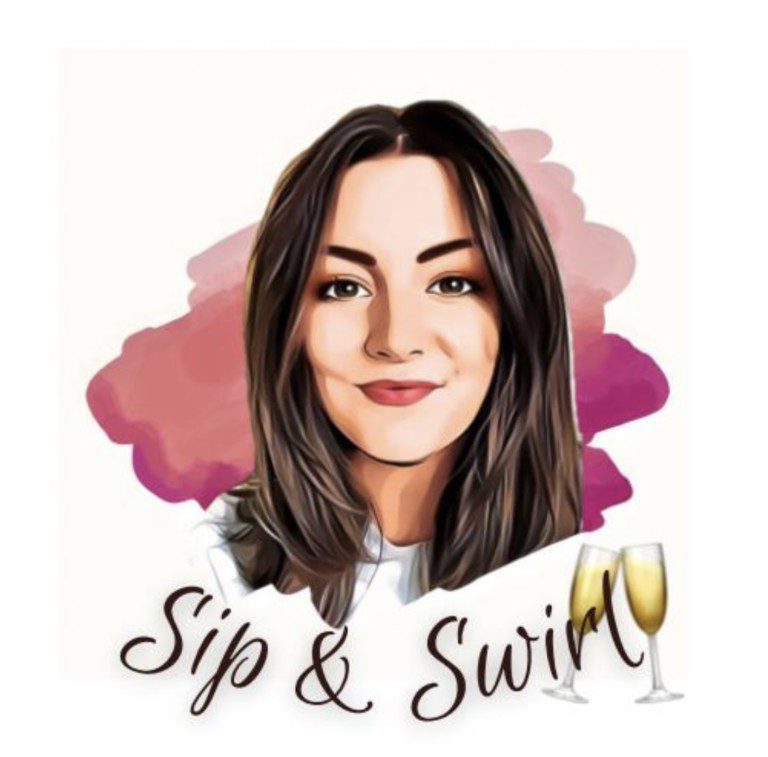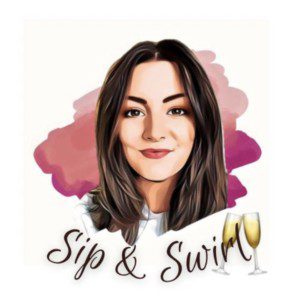 Christine from the legendary @sip_and_swirl accepted our wild challenge: to pair our favourite novel list with delicious relevant wines. And guess what… she's nailed it!
As a Sommelier it's pretty common to be asked for wine pairing recommendations… I'm usually asked which wines pair well with this creamy goat's cheese or this chocolate dessert, or maybe even this pepperoni pizza! But the team at Clark Anderson Properties, who decided to launch their first themed apartment 'Books & Bridges', took this one step further and wanted to pair wine with classic novels, and it's a list that couldn't be taken lightly! As a massive wine lover (and theme lover) I adore this concept and had a lot of fun putting a list of pairings together to enhance both the reading experience and wine drinking experience!
First up we have Mary Shelley's Frankenstein…a book which was apparently quite heavily influenced by the city of Dundee where Shelley spent considerable time when she was in her teens. As opposed to being a potentially unflattering association, Shelley actually recalled her time here in Dundee as a time of freedom and creative indulgence where her imagination could run wild…and boy did it!
So which wine do we pair with a 19th century, Gothic, horror, science fiction novel?
Well it's got to be a German Pinot Noir. There is something mysterious and unexpected about a cooler climate country such as Germany producing delicious red wine – and although Pinot Noir grapes are famously tricky and temperamental to grow…unlike Victor Frankenstein, German wine makers need not be horrified by their creations. This wine is robust and juicy, with nice balanced tannins, silky smooth texture and lots of cranberry, cherry and often earthy notes…the perfect accompaniment to such a dark and wild story!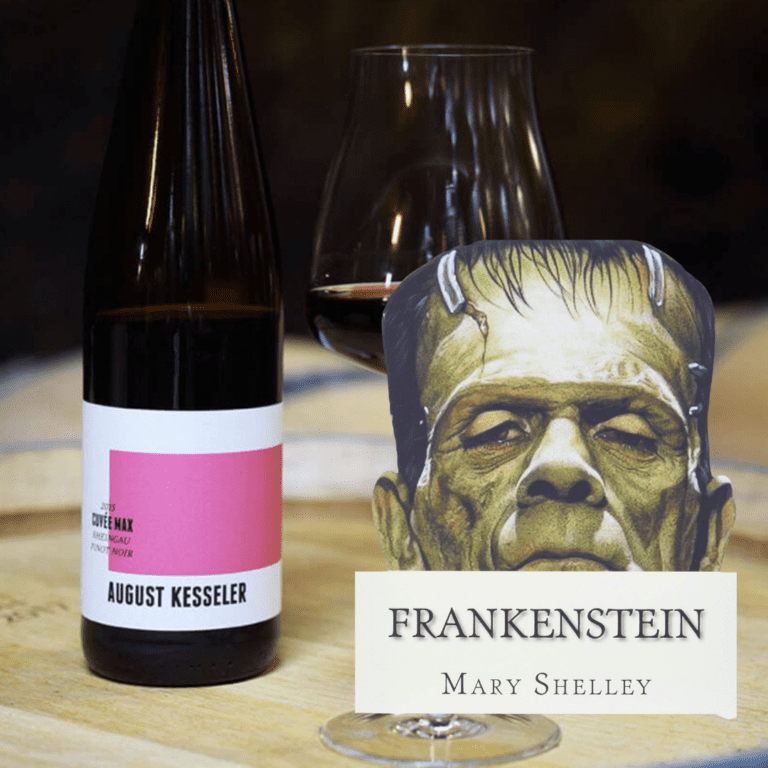 Next up we have another of the science fiction greats; the amazing HG Wells and his Classic Collection. It's hard to believe that futurist Wells foresaw things like aircraft, space travel and even the internet in the late 1800s, as well as writing about such compelling concepts like alien invasion and time travel. This is why I just had to pair this incredible collection of stories with wine that is just as bold and commanding, and made sure to make its mark on the world when no one seemed to want to take notice. I'm of course talking about the outstanding California Chardonnay. Big, loud, bold, buttery and creamy Cali Chard just had to be the wine of choice here. Arriving firmly on the map in the 1970s when competing as massive underdogs in blind tastings in Paris against the world's top and most established wine makers at the time, the Cali Chardonnay was strong, fearless and determined to change minds and the future…you'll be in truly great company with this combination!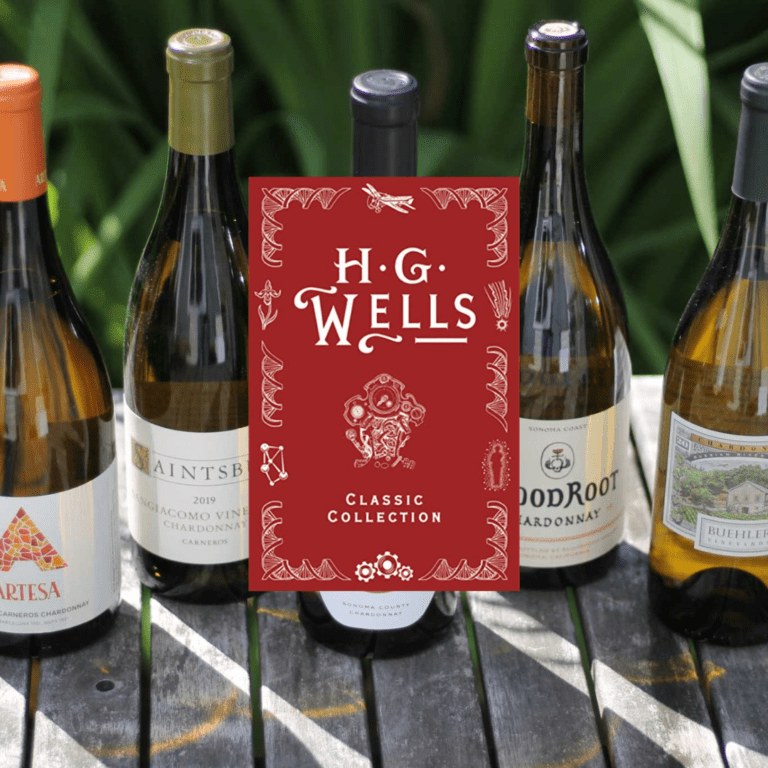 Ok so we're bringing it into the 21st century next with Dan Brown's The Lost Symbol. As the third instalment in the renowned Robert Langdon series and preceded by huge successes Angels and Demons and The Da Vinci Code, expectations were sky high for another puzzling and action packed crime thriller and The Lost Symbol did not disappoint! It even turned out to be the fastest selling adult novel in history.
Now despite this being the youngest novel on our list, when choosing the perfect wine to accompany it, I just had to consider not only it's incredible success and popularity but also it's major plot points surrounding freemasonry and religious origins and conspiracy…which takes my mind's eye straight to the old world.
So it just had to be one of the most popular old world wines – Chianti Classico DOCG! Chianti is named after the region of Tuscany it's produced in, and is made with majority Sangiovese grapes. It's been around for centuries and is a staple up and down Italy and all over the world. It's a dry, medium-full bodied red with crisp acidity to keep you on your toes with this treasure hunt-style story! It's also usually full of dark cherry and plum notes, often with dried herb aromas too…practically one of your five a day!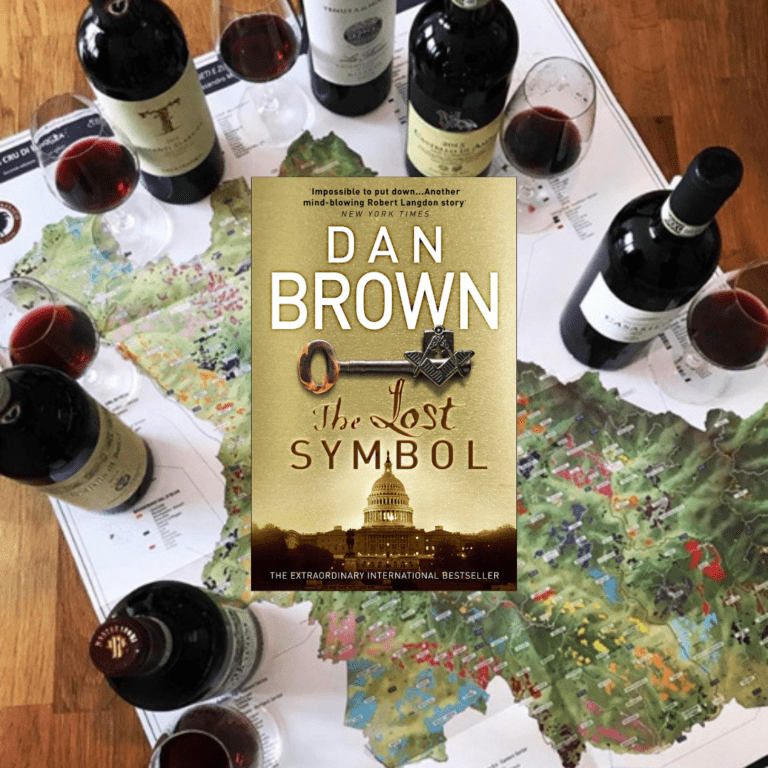 Best double check the front door is locked for peace of mind before getting cosy with this horror/psychological thriller; Stephen King's The Shining! Now I must admit this was a tricky pairing! I read that King took only a few months to write The Shining and thought this called for an equally speedily produced wine. I also wanted something refreshing yet comforting – to help take the edge off. A Portuguese Vinho Verde seems just the ticket! Vinho Verde actually translates as green wine or young wine, and is often bottled and released within as few as 3 months after the grapes are harvested. It's fresh and vibrant often with a real saline and mineral quality but with lovely delicate lime, pear and melon notes too. It also tends to have a surprising and tongue-tingling sparkling element which is a real adventure for the taste buds and I think ties in with the unpredictable rollercoaster of this story. It's also something I love drinking at a hotel bar…road trip to sunny Colorado anyone…?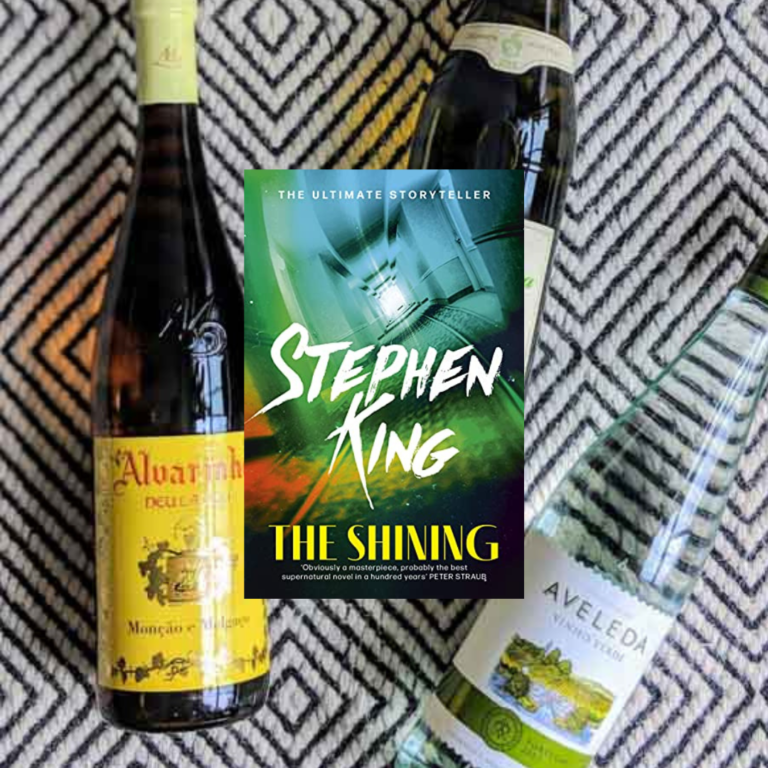 So we have our final pairing on the list which is another risqué and rebellious classic well ahead of its time…Brave New World by Aldous Huxley. This forward thinking science fiction novel published in 1932 centres around a dystopian future where society is completely controlled through technology used by the powerful in charge. Relatable, right?! Well this time I used the title of the book to inspire my wine pairing and I've gone for a wine that's very new world, and the makers of these wines I do believe are very brave…I've brought our focus back here to the UK and gone for one of my favourite wines, the English Bacchus. I'm sure you'll agree that growing vines here in the UK is definitely brave with the ever unpredictable weather we face, but due to climate change we're seeing a massive increase in UK winemakers' ability to produce amazing quality wines. Enjoy this Sauvignon Blanc-esque wine, with vibrant aromas like grapefruit, citrus, elderflower and gooseberry…I reckon this is the ultimate brave new world wine and will be the perfect companion as you delve into this rebellious and provocative novel!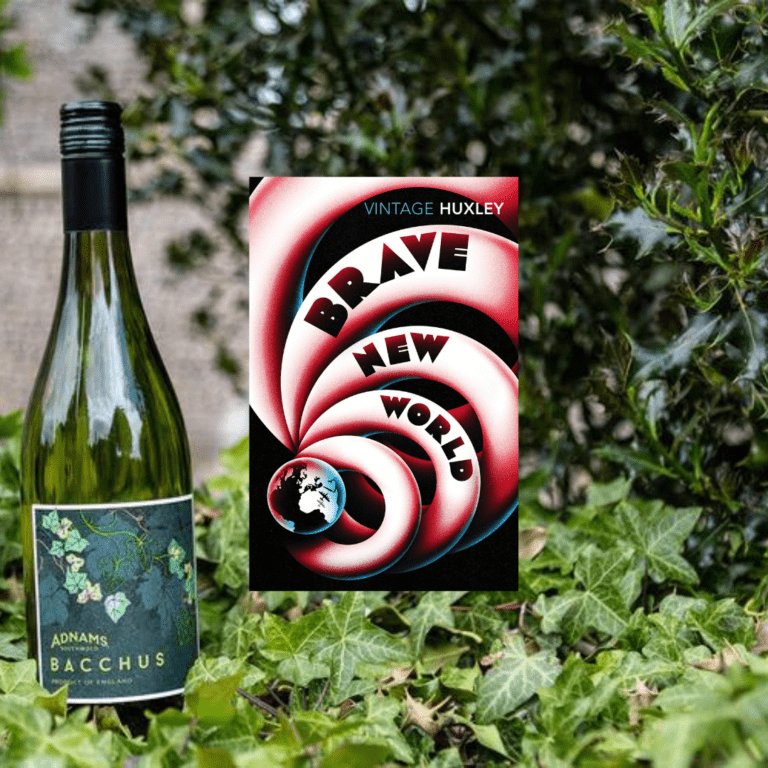 Stay at Books & Bridges – our haven for literature lovers!
Stay at Books & Bridges and all all 5 of these books will be ready and waiting for you – hey if you mention to us that you've read the blog we can even throw in your favourite bottle from the list! 
Don't forget to follow Christine from Sip & Swirl, who now manages Plonkers Wine Bar in London – we can't wait to visit, and bring our favourite book!