Tom & Laura from @traveltwo_ spent the weekend in our seaside retreat, Castle Beach in the saught after Broughty Ferry area. 
It would be no surprise if your first trip to Scotland involved a trip to the Highlands or Islands. And when you think of places like Glencoe, Loch Lomond and Skye – it's easy to see why.  
But don't let the lure of the North and West stop you from considering Scotland's East Coast. Lined with epic castles, beautiful coastal towns, stunning long sandy beaches, award-winning golf courses (oh, and some of the best fish and chips!) – there's so much to enjoy that's a match for anything you'll find in out west. 
Here's our tips on what to do and where to stay. 
Where to visit on Scotland's east coast
Rattray Head 
Working your way down from the top, you'll want to stop and visit the infamous Rattray Head lighthouse. There are a few ways to get here on foot from parking places along the coast, or an off-road track (not advised in a low-lying car) that allows you to park very close. Set out at sea, it's a great feature to enjoy from the dunes on the beach.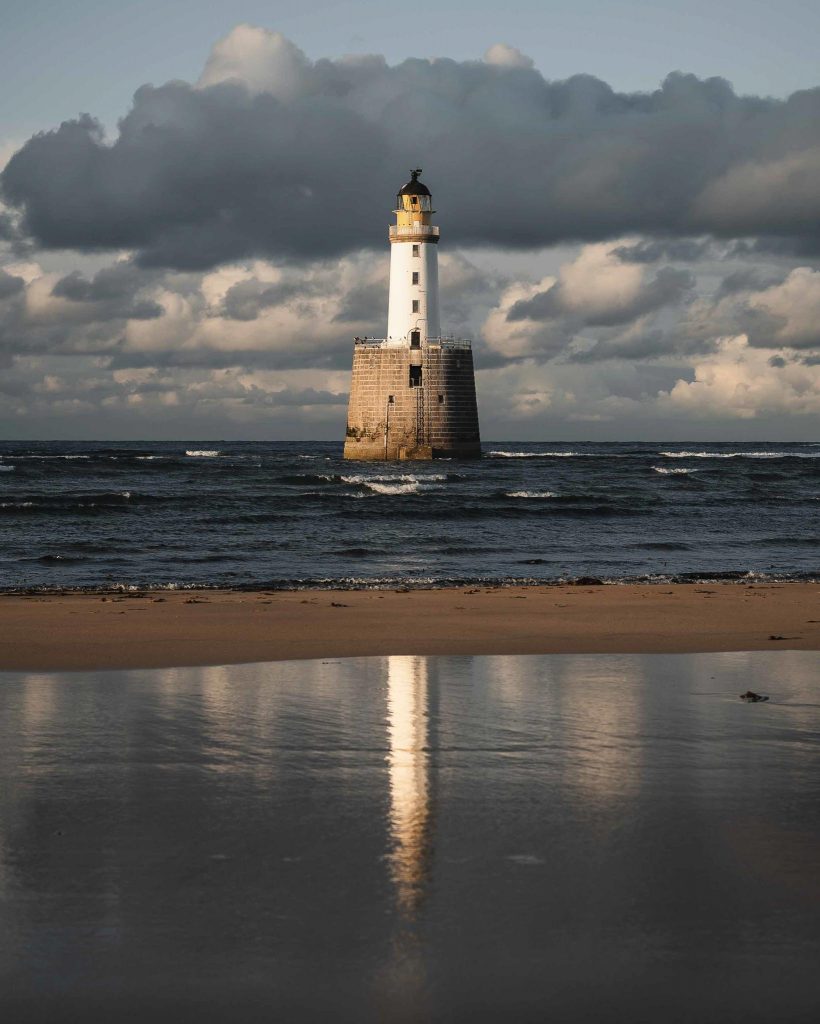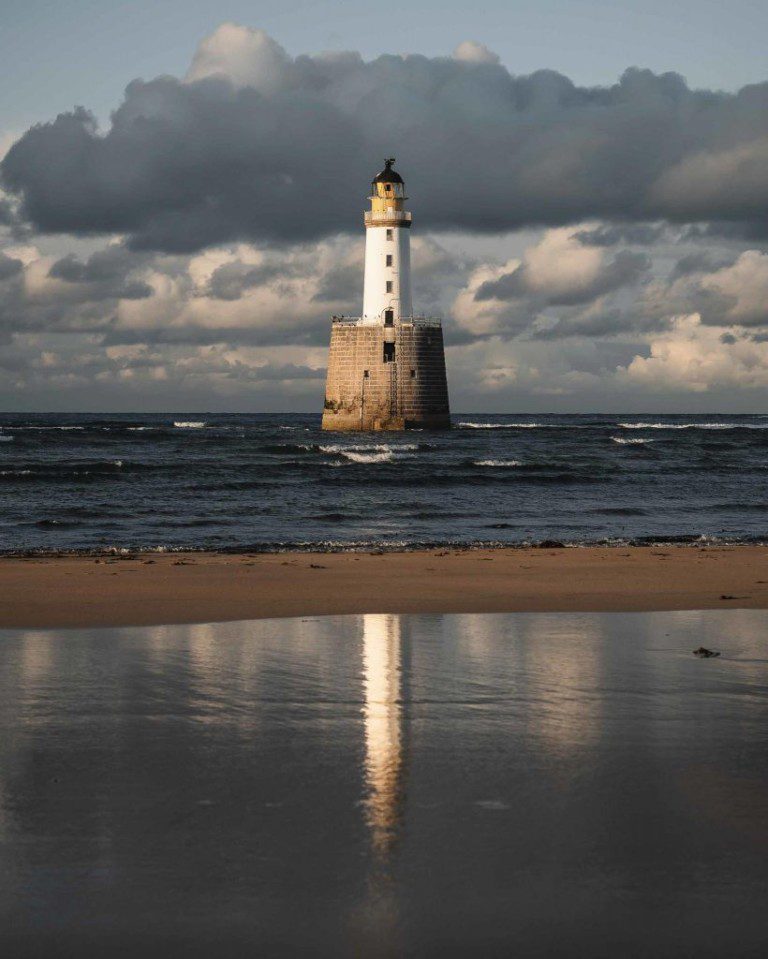 Bullers of Buchan
Just south of the lighthouse is a beautiful headland walk that takes in the epic collapsed sea cave – Bullers of Buchan. The area is also home to hundreds of seabirds and one of our favourite coastal walks.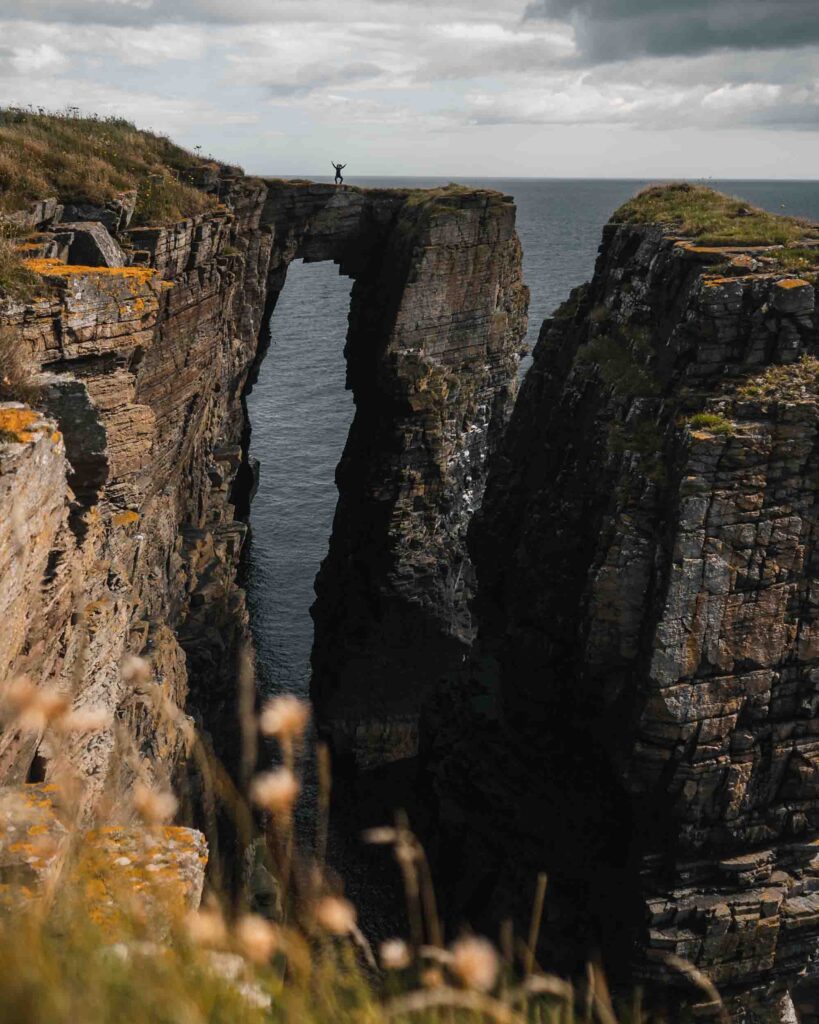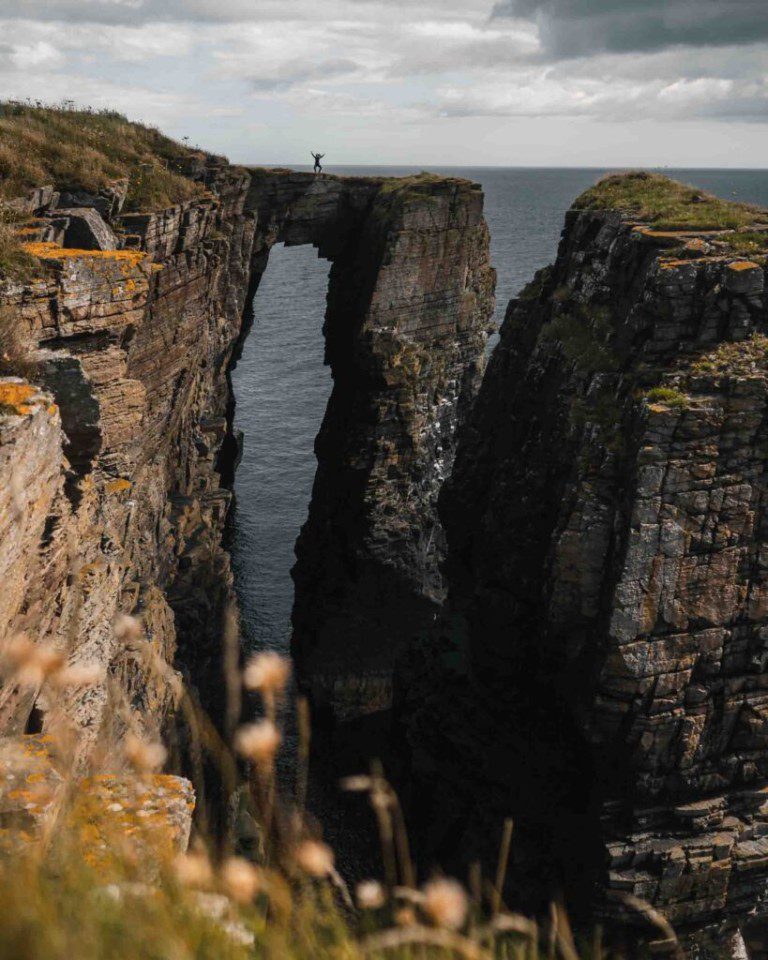 Castles -Dunnottar, Glamis and Craigievar 
If castles are your thing, then this coastline has plenty to keep you entertained, including many of our favourites. 
Dunnottar Castle is a medieval fortress which sits atop a 160-metre-high rock surrounded on three sides by the North Sea. EPIC doesn't quite sum this place up. Parking here is well signposted and it's a short walk over the headland to reach the ruins of the castle. 
Craigievar is the legendary pink castle set on a hillside that is said to have inspired Disney's Cinderella Castle. Not far from the coast (45 minute drive), it's worth a visit especially with young ones.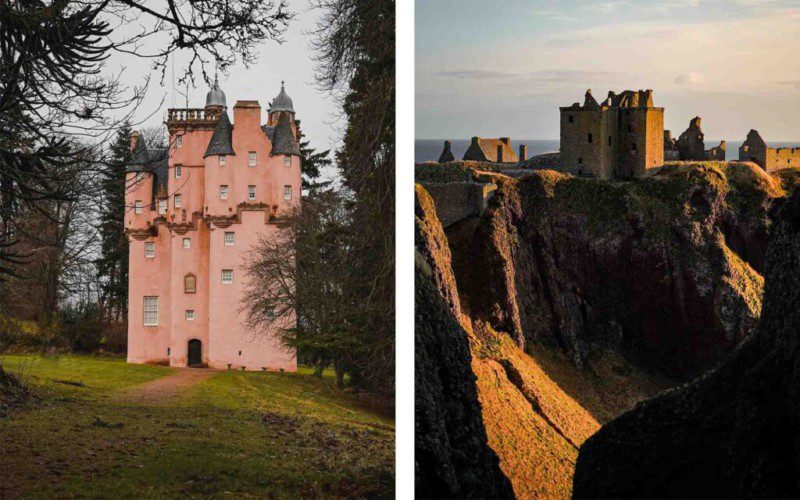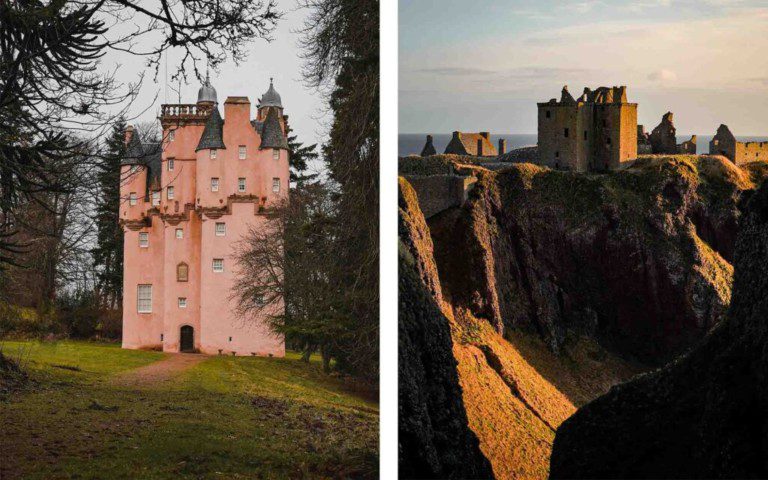 Glamis Castle was the setting for Shakespeare's Macbeth, as well as the childhood home of the current Queen Elizabeth. Today you can enjoy both the inside of the castle and the grounds – and both are worth a visit.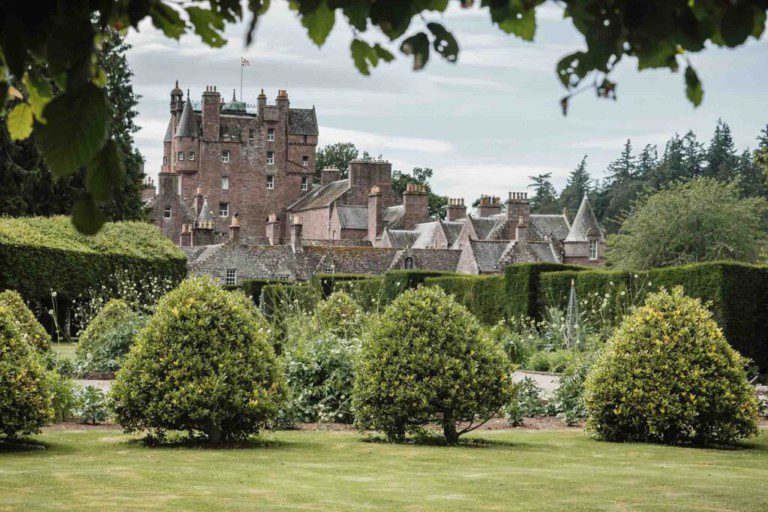 Arbroath Cliffs 
These dramatic red sandstone cliffs are a bit of a hidden gem in this area. Featuring some of the best coastal landforms we've seen, it's also a great place to take out kayaks, wild swim (but make sure to do this safely) or bring a picnic and sit looking out to sea. A visit will also take you past the pretty harbour at Arbroath.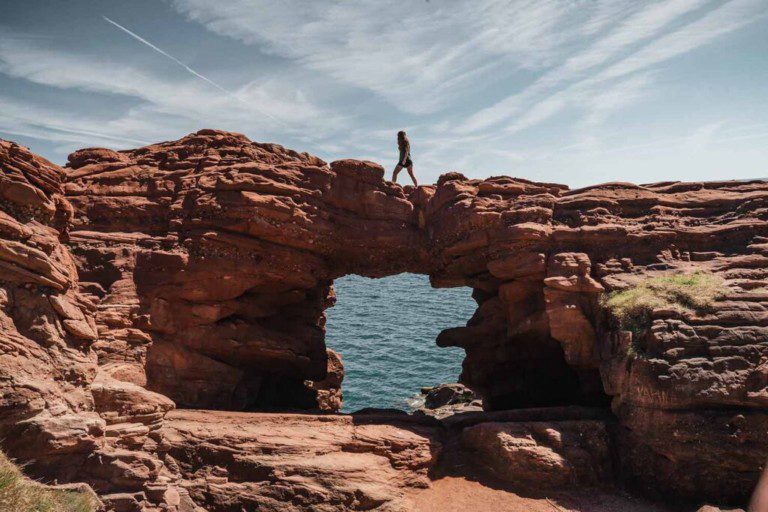 Dundee 
Dundee is fast becoming a real cultural hub – with some of the country's best museums, galleries, and cinemas, not to mention the coolest bars and restaurants. While it's the V&A that might steal the headlines, there's so much more to check out. Our blog on Dundee is a good place to start.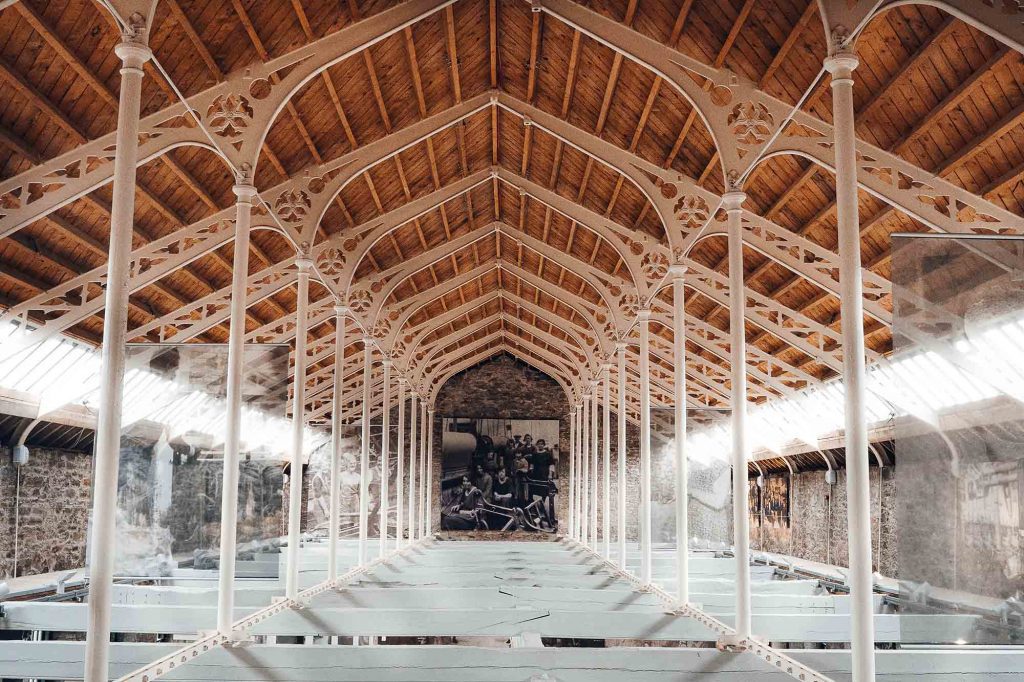 Not far from here, St. Andrews is another place worth visiting and the long beach here a favourite of ours to walk along.
Where to stay 
With a stretch of coastline that runs from Dundee to above Aberdeen, you are spoilt for choice on places to stay. 
Clark Anderson Properties are real specialists in self-catering options across this whole area for groups of all sizes. We were lucky to stay at the stunning Castle Beach house in Broughty Ferry – one of the suburbs of Dundee. With the beach literally on its doorstep, and some cool bars and restaurants to explore, this is the perfect place to switch off or set off from.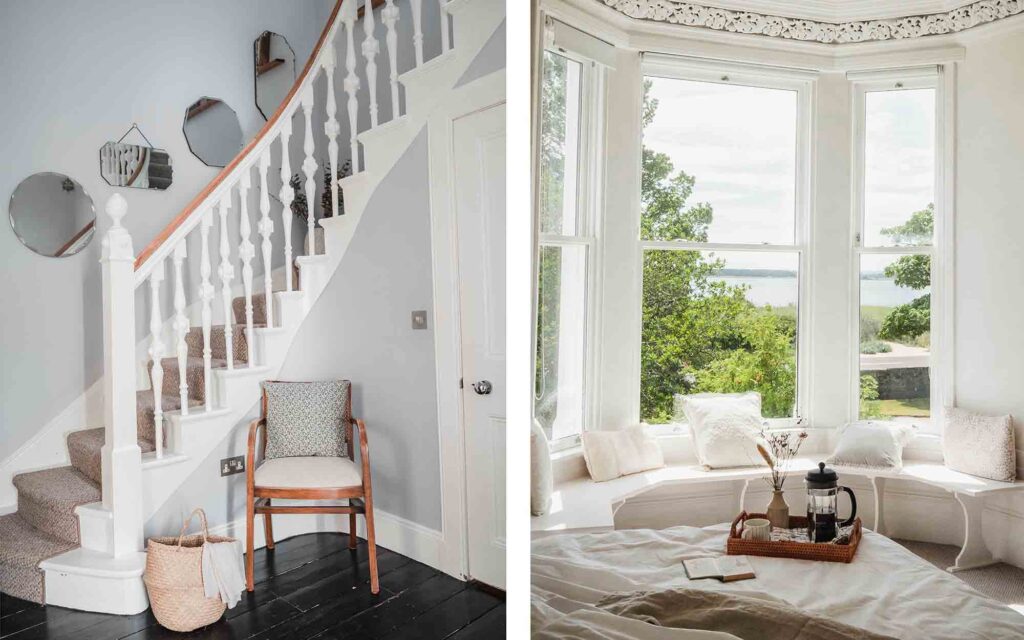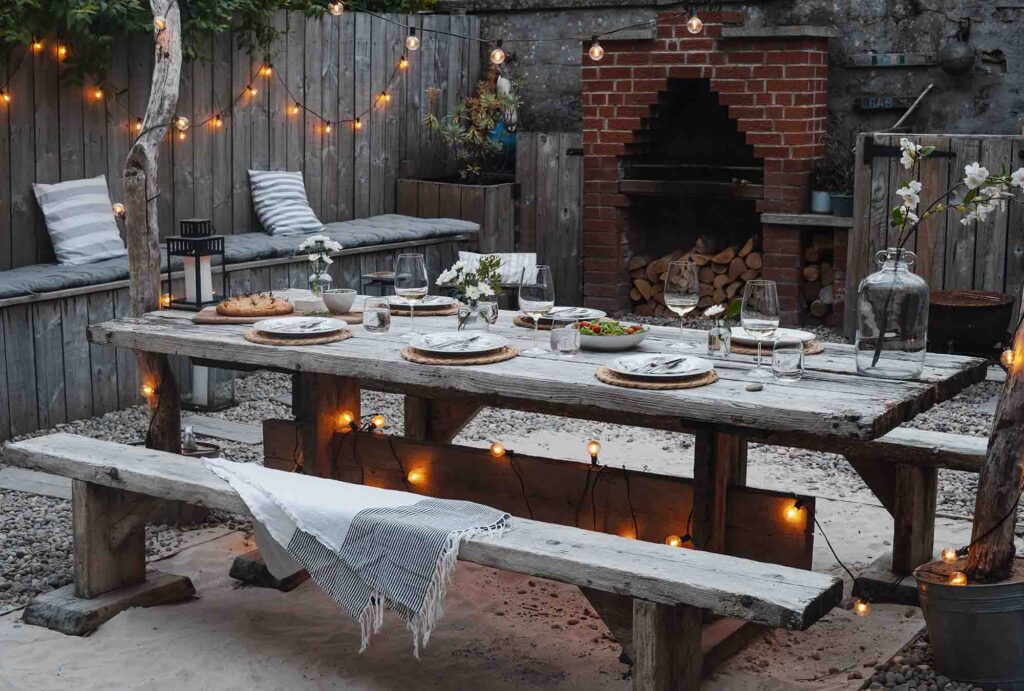 If you have any questions about the area or would like any more tips, please let us know in the comments below or get in touch via Instagram (@TravelTwo_).
Stay at Castle Beach, our beautiful coastal holiday home!
Set right by the beach in Broughty Ferry, Castle Beach is a 3 storey Victorian villa of immense character. 
Broughty Ferry esplanade is a lovely walk. There are plenty of spots to watch the dolphins and a boat trip if you'd like to get closer.
Castle Terrace is a 5 minute stroll to the centre of The Ferry and a 30 second saunter to the sandy beach. 
Browse our other incredible Broughty Ferry holiday lets here