Whether you're a history buff, foodie, or just looking for a relaxing getaway, St. Andrews has something for everyone.
St. Andrews, Scotland is a charming seaside town that is known for its rich history, stunning architecture, and world-renowned golf courses. But there's more to St. Andrews than just golf.
 In this blog post, we'll explore some of the best things to do, places to eat, and drink in St. Andrews.
St. Andrews Cathedral
St. Andrews Cathedral is a magnificent ruin that dates back to the 12th century. It was once the largest church in Scotland and is now a popular tourist attraction. Visitors can explore the ruins and take in the stunning views of the sea and town.
Play a Round of Golf
St. Andrews is known as the "home of golf" and has some of the best courses in the world. If you're a golf enthusiast, you won't want to miss playing a round at one of the many courses in St. Andrews.
Try the Himalayas as a starter, then go all out on The Old Course!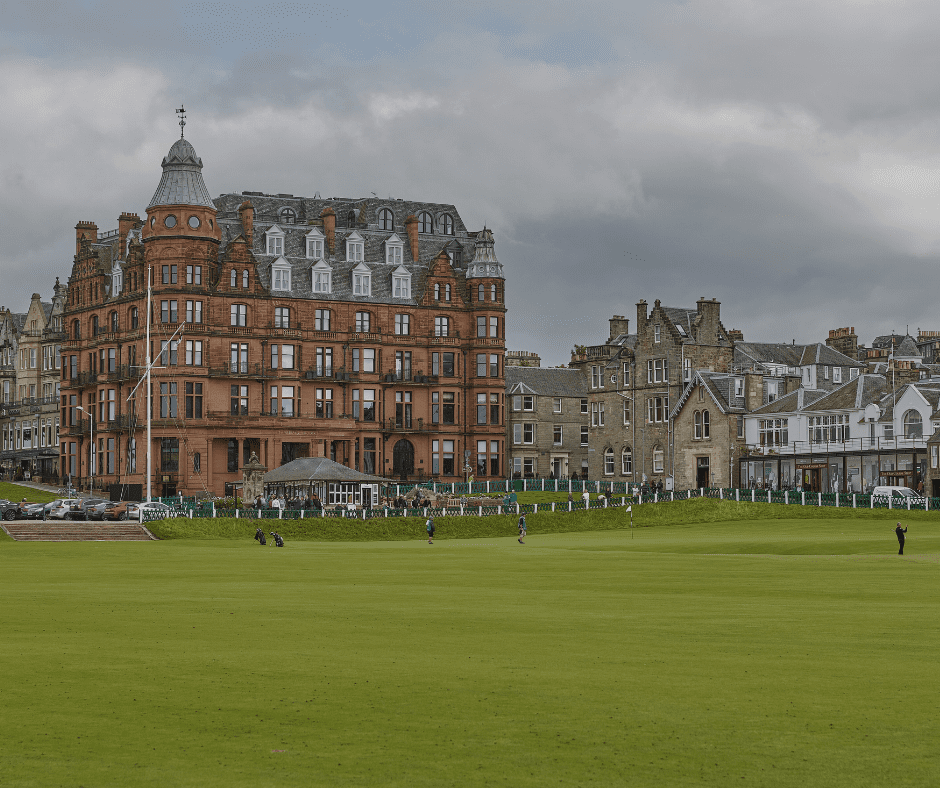 Walk Along West Sands Beach
West Sands Beach is a beautiful stretch of sand that is perfect for a leisurely stroll or a picnic. It's also where the famous opening scene from the movie "Chariots of Fire" was filmed.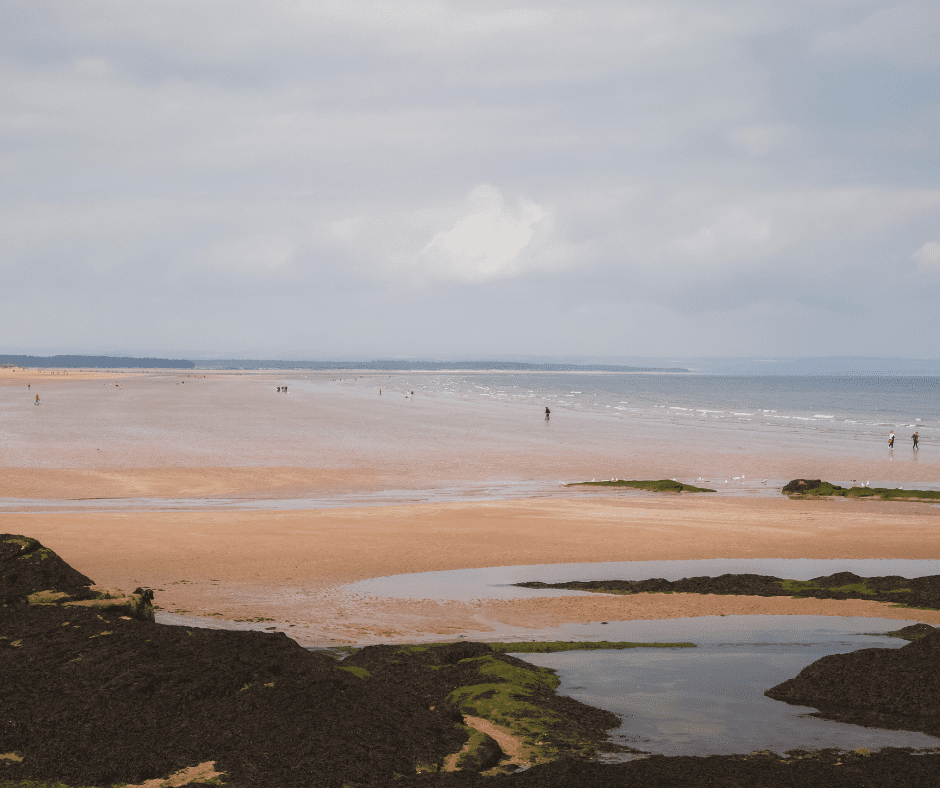 Explore St. Andrews Castle
St Andrews Castle was once a royal residence and is now a fascinating ruin that offers a glimpse into Scotland's history. Visitors can explore the castle and learn about its role in Scottish history.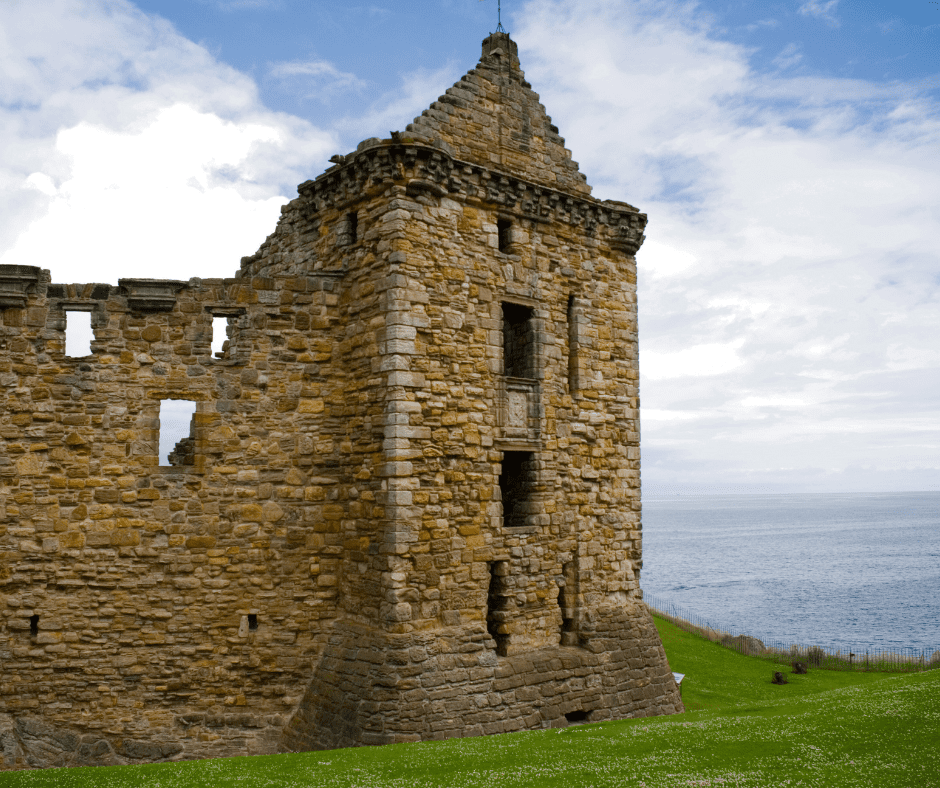 Visit St Andrews Botanic Garden
St Andrews Botanic Garden is a beautiful oasis in the heart of the town. It features a wide variety of plants from around the world and is a great place to relax and enjoy nature.
The Adamson
The Adamson is a popular restaurant that offers modern Scottish cuisine. They use locally sourced ingredients and offer a wide variety of dishes that are sure to please everyone.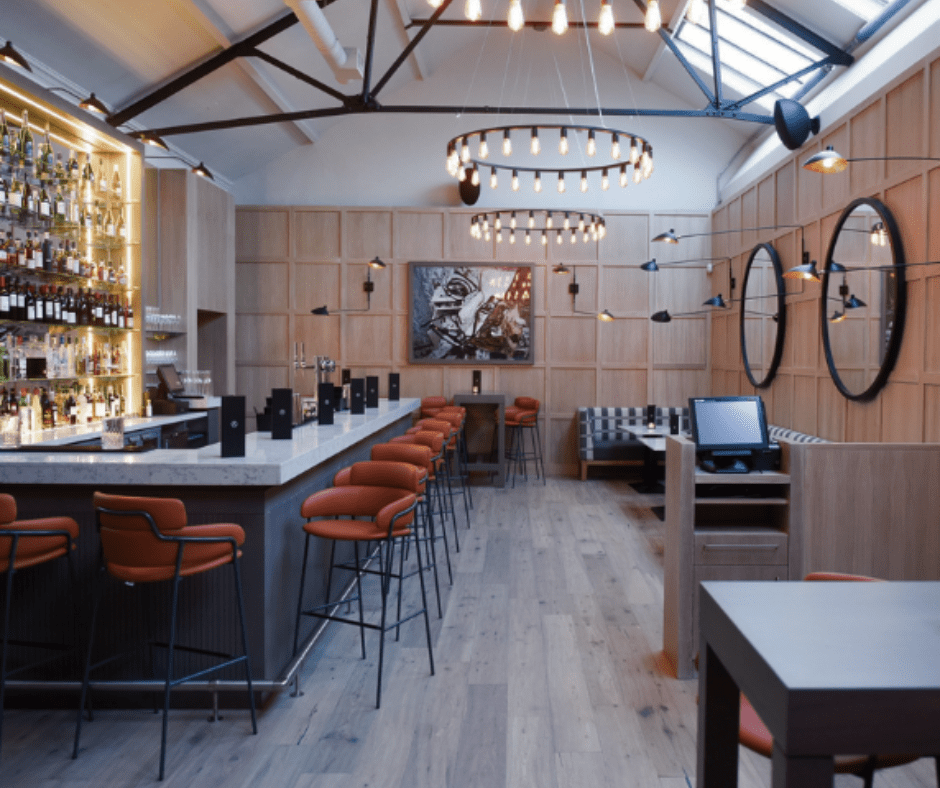 Mitchell's Deli
Mitchell's Deli is a great place to grab a quick bite to eat. They offer a wide variety of sandwiches, soups, and salads that are perfect for lunch on the go.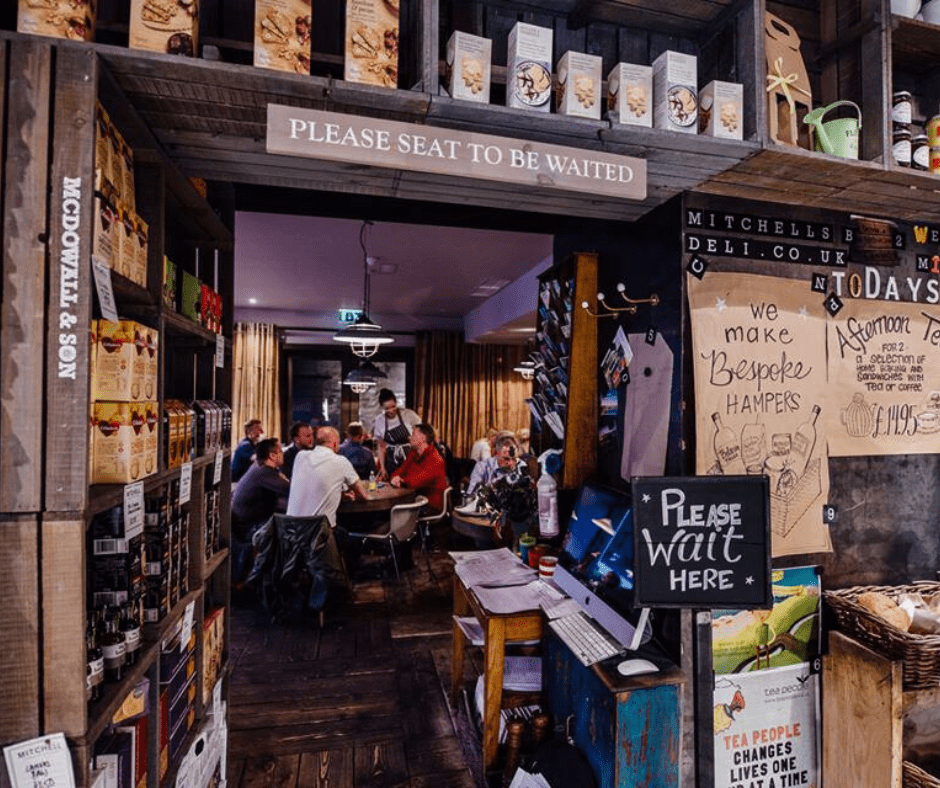 Balgove Larder
Balgove Larder is a farm shop and café that offers fresh, locally sourced food. They have an extensive menu that includes everything from breakfast sandwiches to hearty soups and stews. There's also the Steak Barn that's joined on, catering for your evening meal – amazing burgers and steaks. 
Keep an eye out for their night markets too, where they have street food stalls, live music and more, throughout the Summer months.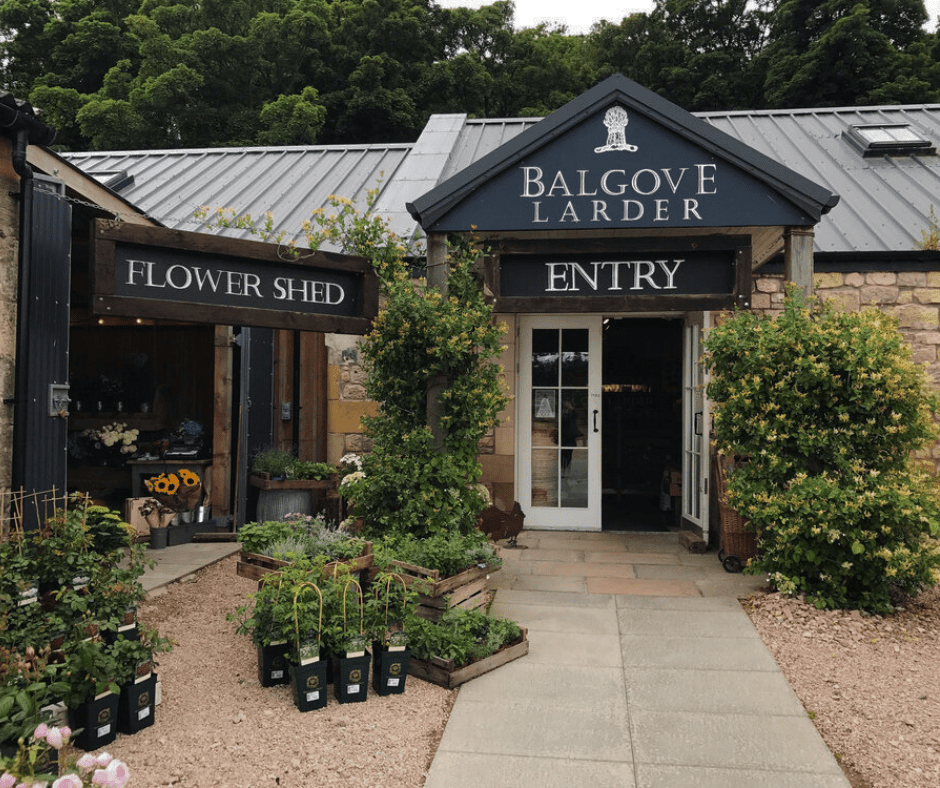 Lupo Restaurant
Lupo Restaurant is a popular Italian restaurant that offers delicious pasta dishes and wood-fired pizzas. They use fresh, locally sourced ingredients and have an extensive wine list.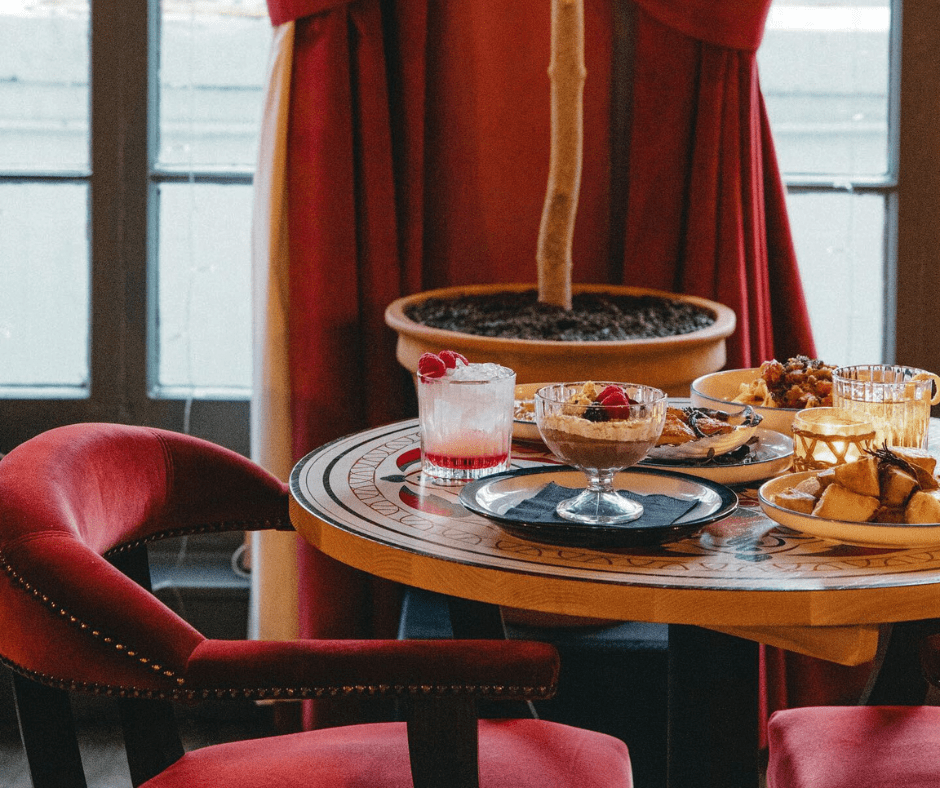 The Criterion
The Criterion is a cozy bar that offers an a fantastic selection of whiskies and cocktails. They also have live music on weekends, which makes it a great place to go for a night on the town.
Don't forget to try their Cri pies!
The Jigger Inn
The Jigger Inn is a historic pub in St Andrews. It is said to have been established in the 19th century and has since become a popular destination for golfers and tourists alike. The pub is located adjacent to the 17th hole of the Old Course at St Andrews, and has a real good traditional pub atmosphere.
The Keys Bar
This is a traditional Scottish pub located in St Andrews, Scotland. It is known for its cozy vibes with rustic decor and a fireplace that adds to the charm. The pub has an incredible selection of whiskies, with over 200 to choose from, as well as a selection of craft beers and ales. They serve traditional Scottish pub food including haggis, neeps and tatties, and fish and chips. The Keys Bar is a popular spot for locals and tourists alike, and has a great location near the town centre.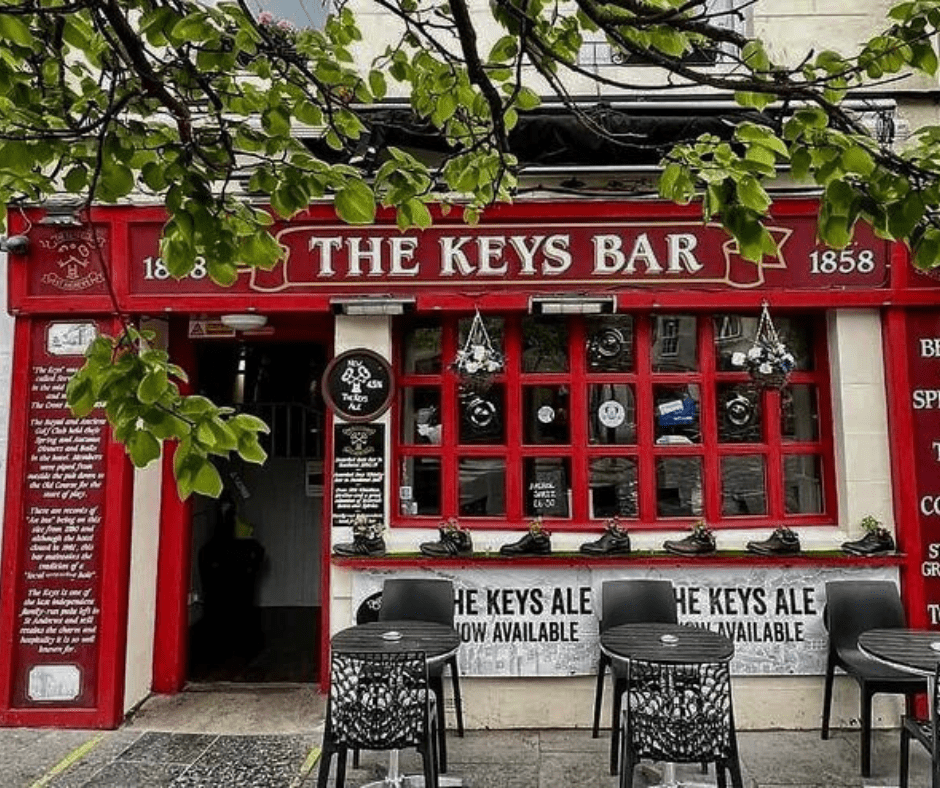 St. Andrews, Scotland is a wonderful destination that offers something for everyone. Whether you're interested in history, golf, food, or just relaxing by the sea, St. Andrews has it all. We hope you agree that St Andrews really does have something for everyone, and that this blog post has given you some ideas for things to do, places to eat, and drink in St. Andrews. We'd love for you to explore this charming town for yourself, whilst staying in a CAP property, of course!

Check out our St Andrews cottages here