Antonia from Saving Graces Interiors took on a huge challenge: to transform a dated apartment into a fresh, modern holiday let, and WOW did she succeed!
Antonia worked in the design industry whilst previously based in London, before moving to Scotland in 2006. She set up her own interior design studio in 2010, initially just working with residential clients but over the last few years has also worked on many commercial projects in and around Dundee, the most recent one being Wee Mexico. Her main focus is to help clients get the most from their properties, both from an aesthetic and value perspective. 
Antonia explains, " I love working on holiday lets as I feel that most of us spend months planning and looking forward to a holiday, this time is so precious and I aim to design these properties very much with the guest in mind, hopefully enhancing their overall experience with well thought through design."
Here, Antonia talks us through 'At the Castle' from start to finish.
The Brief
Our brief was to create a contemporary, comfortable and stylish interior. On first viewing, I felt that the property looked a little dated, largely due to the dark stained woodwork of the windows and doors. To achieve a more contemporary look, we had to paint all the woodwork. The most cost and time effective solution was to paint this in a dark colour, so we opted for black. This very much determined the overall design which is largely monochrome, with a few pops of colour here and there.
We replaced all the internal doors with a more contemporary style, some of which are part glazed to allow more light into the hallway. The kitchen and bathroom were also in need of replacing which allowed us to create a really cohesive look throughout the property.
Open Plan Living
With the client's requirements taken into account, I used colour, texture and light to create a stunning combination of luxury and comfort in this stunning living space.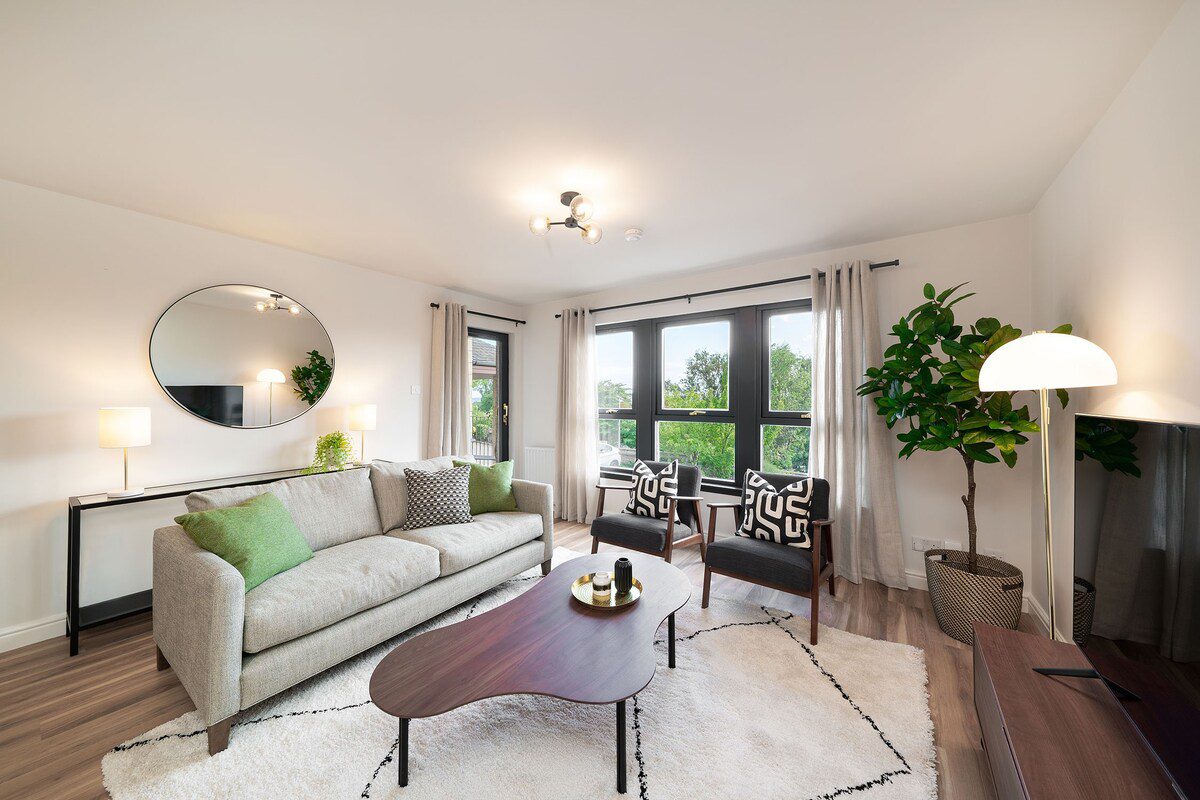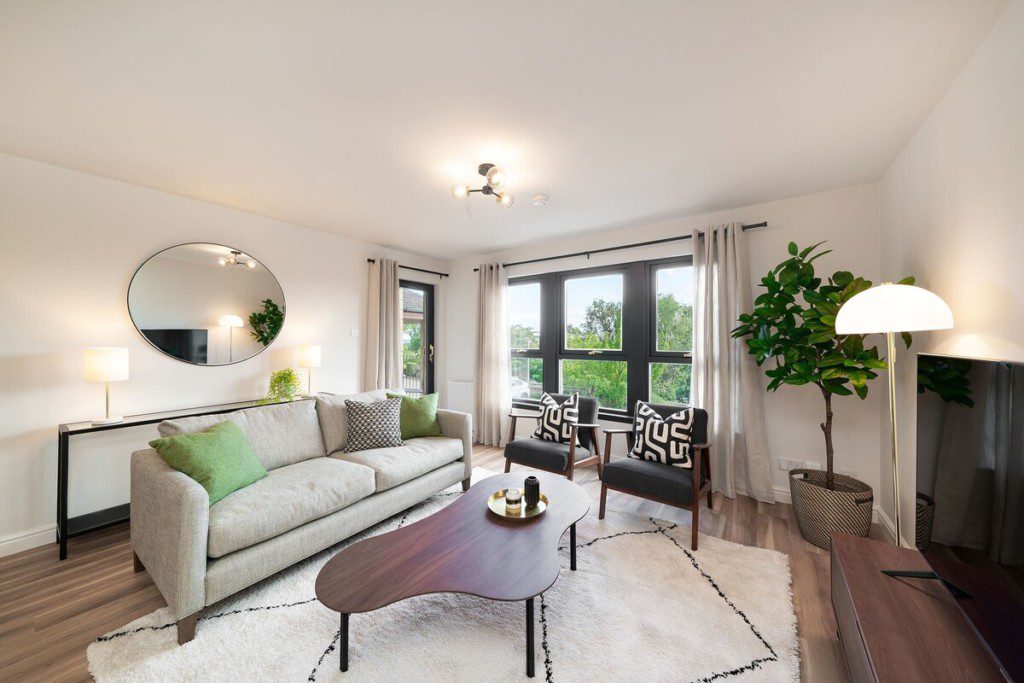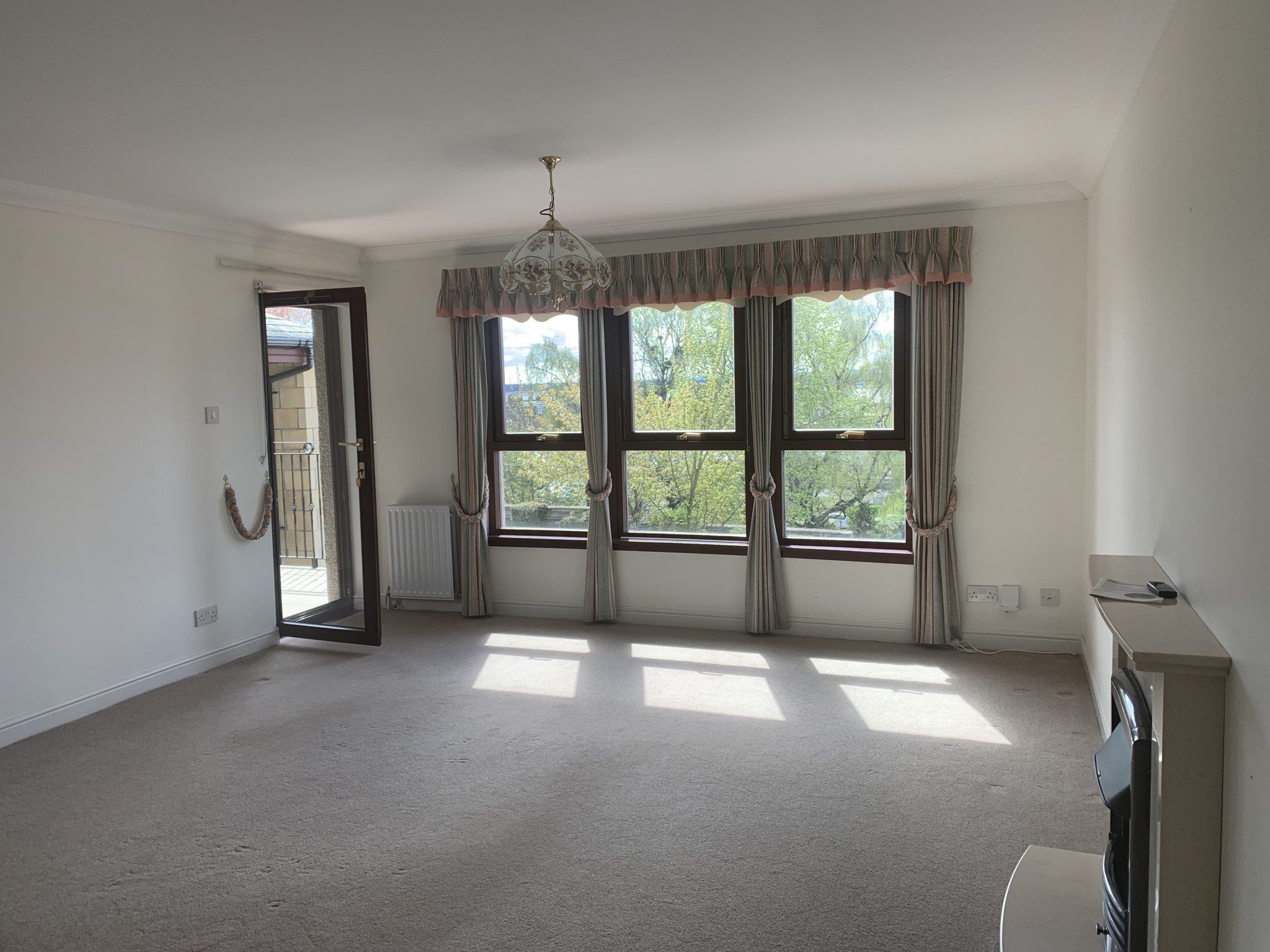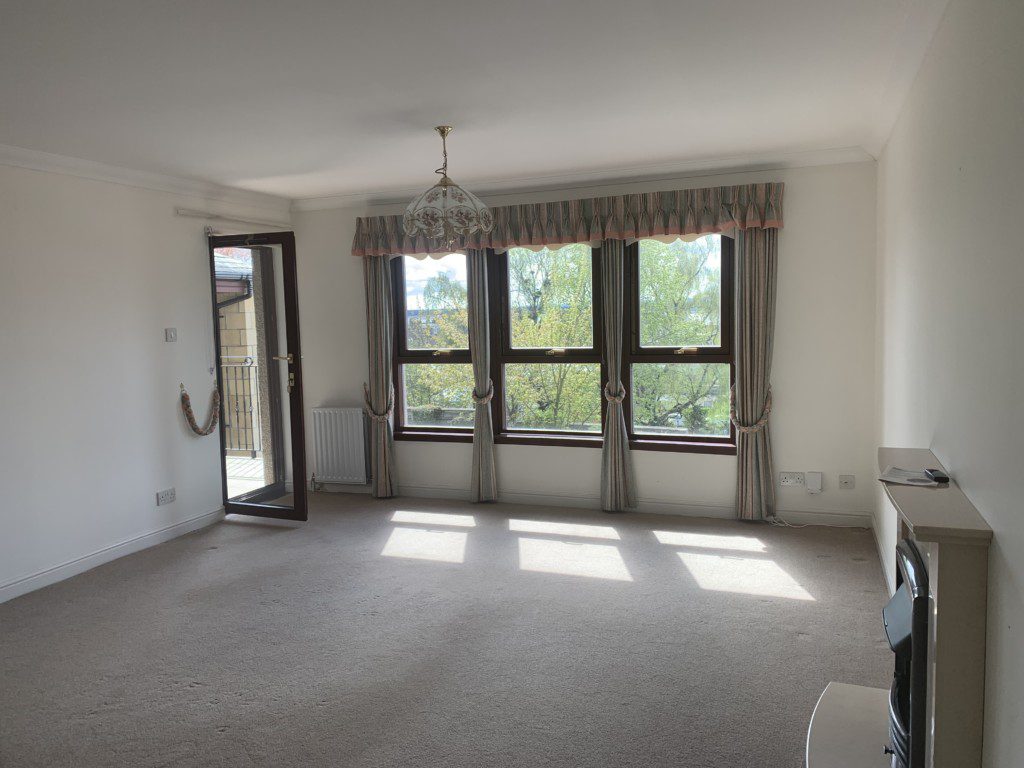 We started by knocking down the wall between the kitchen and living room, which dramatically opened up the space and allowed light to flood in.
To keep costs manageable we kept the basic shape of the kitchen, but added in a peninsula which created an extra work top space (with a view!) that had room for bar stools so guests can sit and chat to their host whilst enjoying their meal. The round dining table in between the kitchen and living room offers a welcoming place for dining, whilst the comfortable L shaped seating area in the living room is a great social space that flows on from one area to another.
We opted for a striking monochrome kitchen from Howdens, choosing white for the wall cabinets, allowing the space to feel light and open, whilst the black base units add a sense of depth. The addition of brass hardware to the units definitely brings a high end, sophisticated look to the kitchen and ties in with the existing brass handles on all windows.
This property has the most beautiful views across Broughty Ferry to the River Tay,  and I felt that it would be wonderful to benefit from this whilst in the kitchen area. It also allowed light to flood into what had been a rather dark kitchen.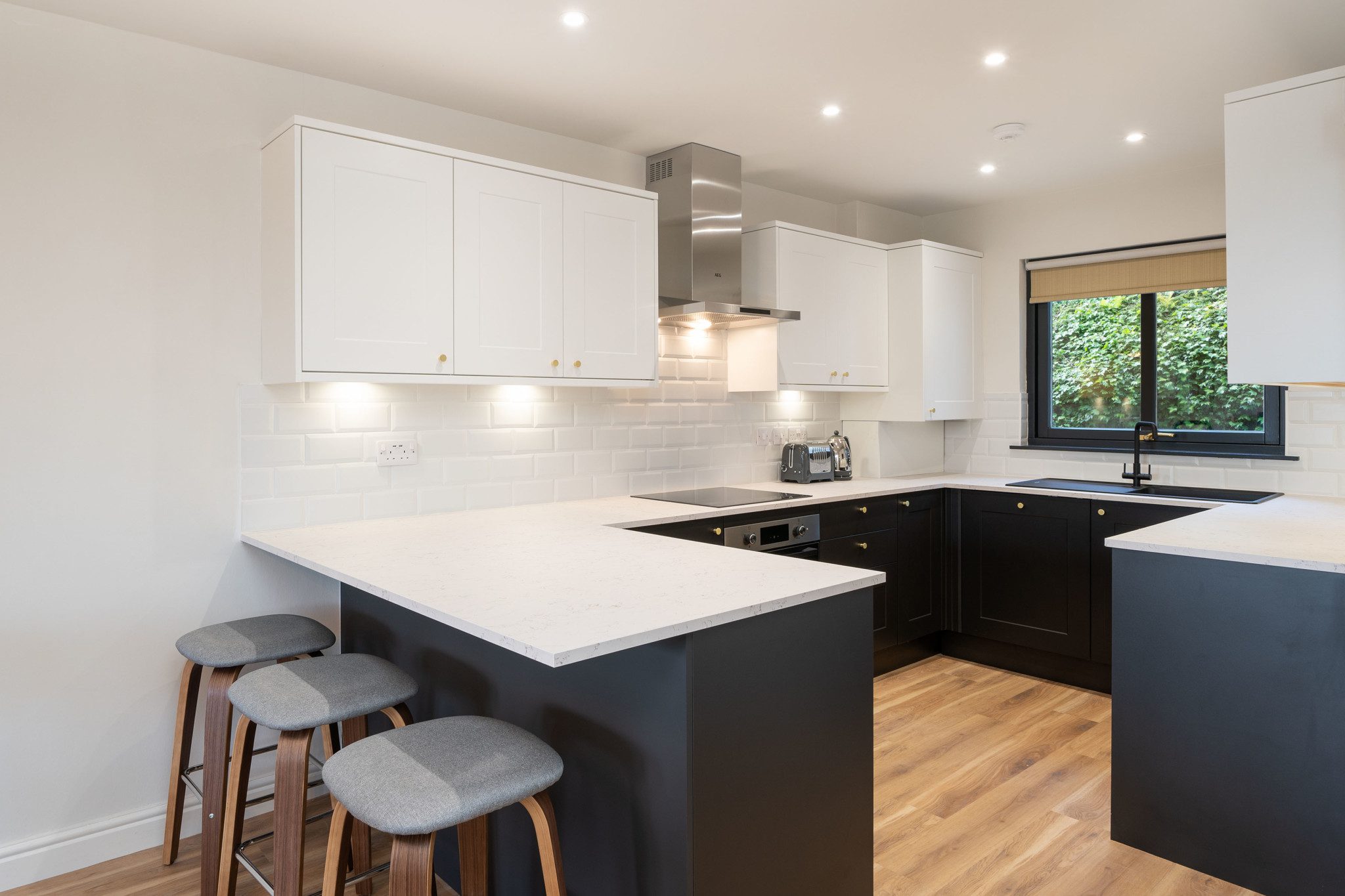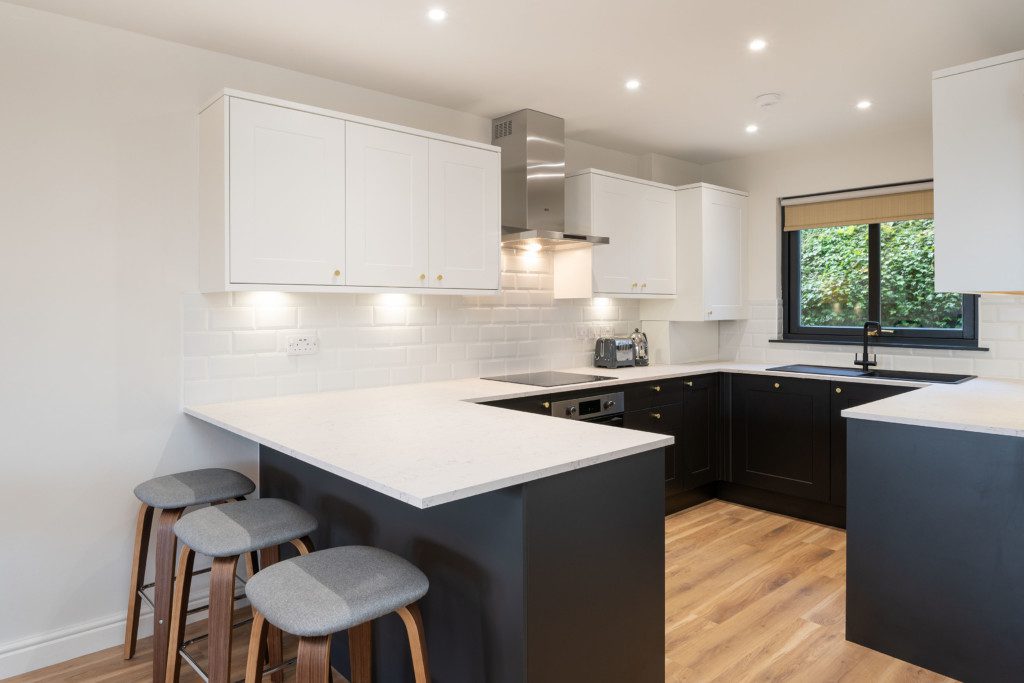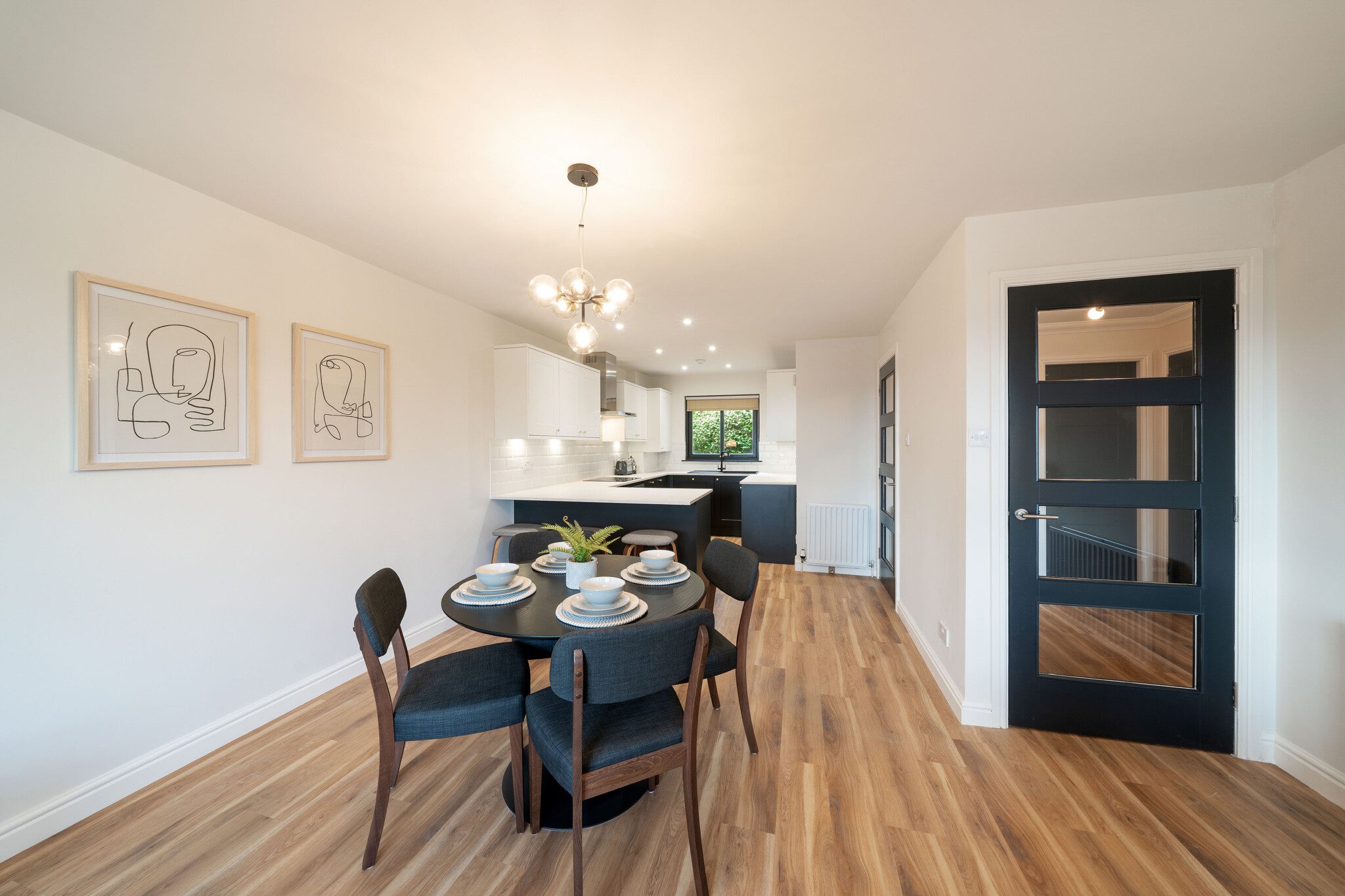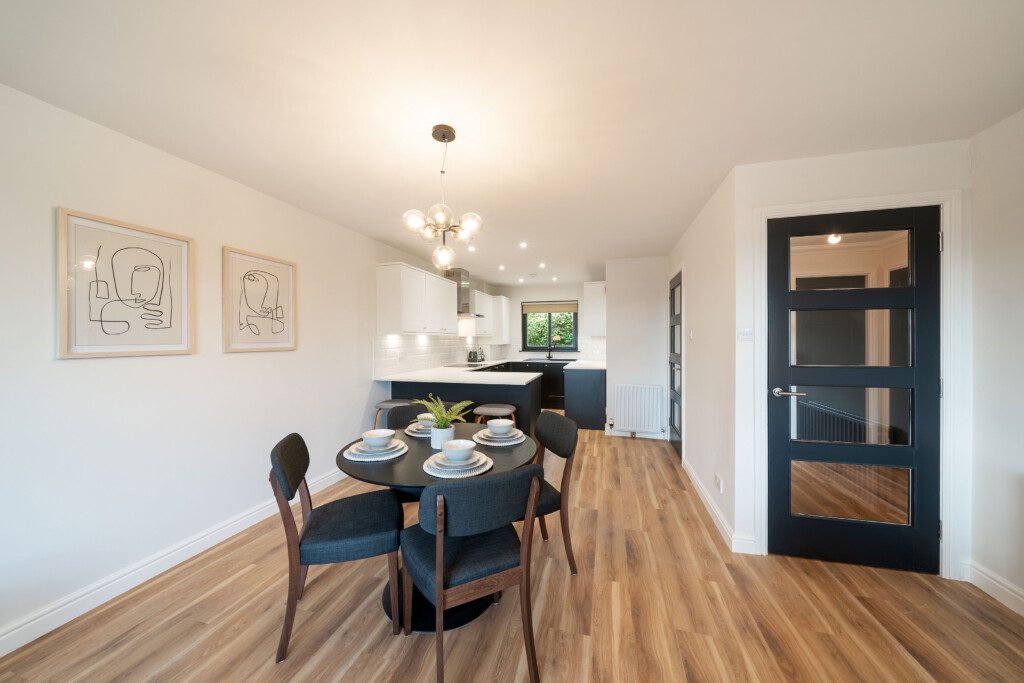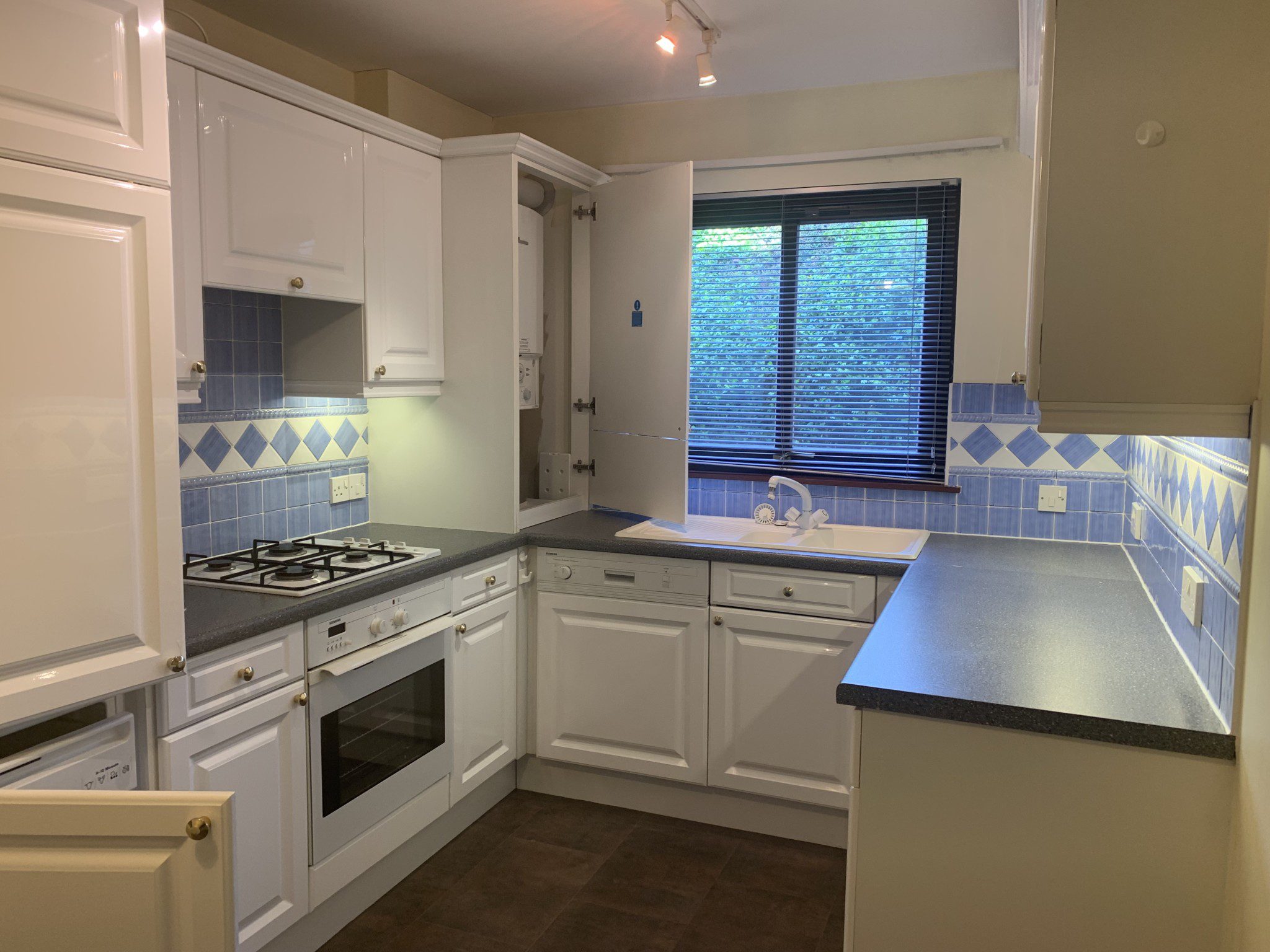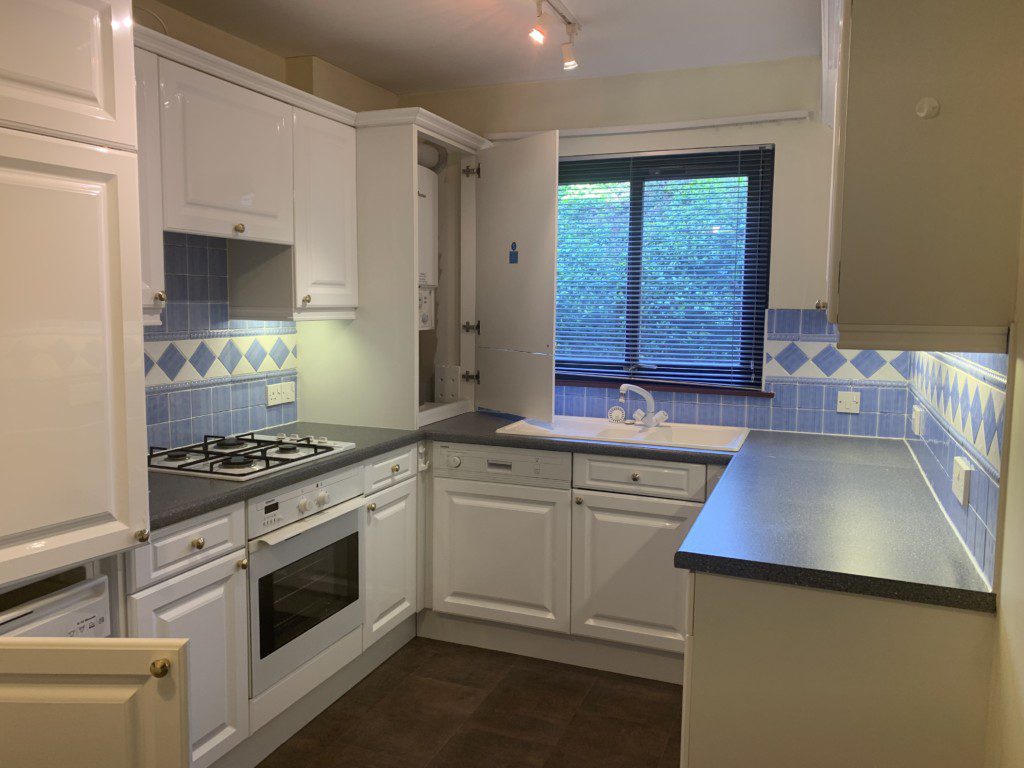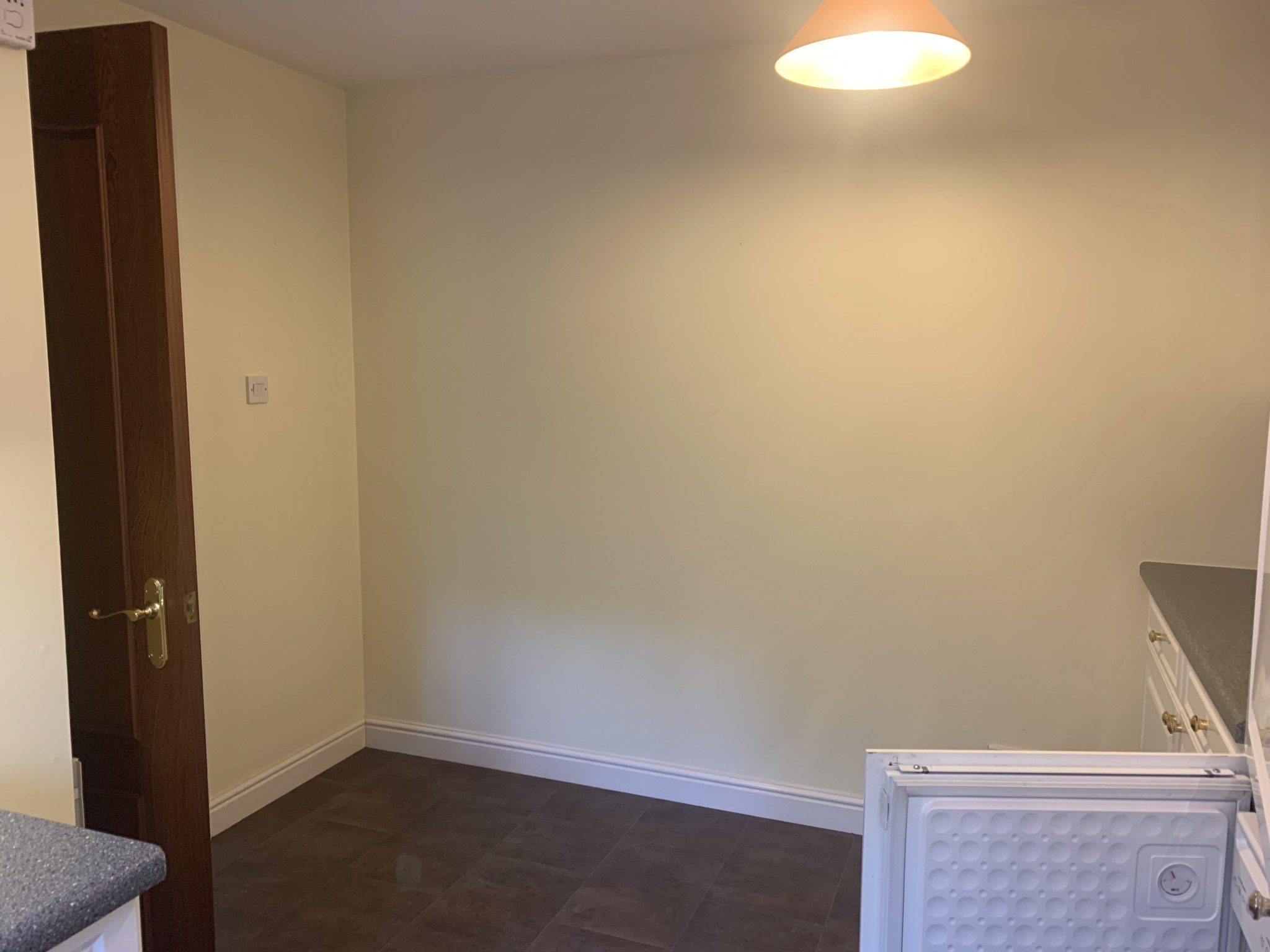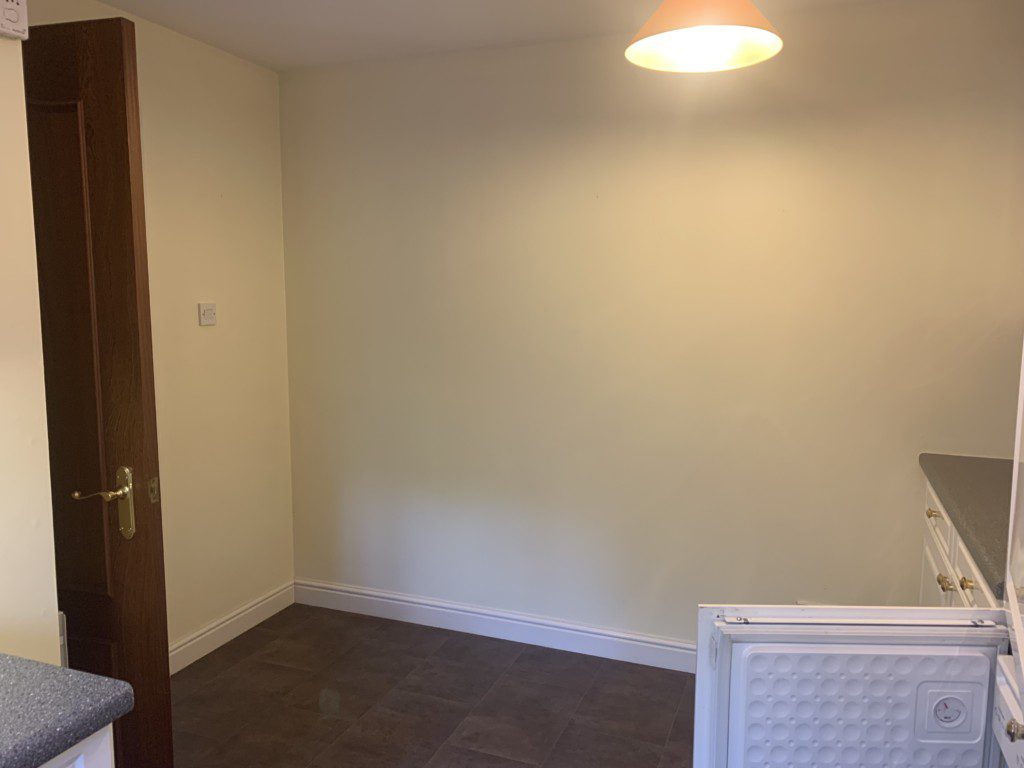 Master Bedroom with Balcony
This room had so much potential, again with wonderful views and the added bonus of a balcony. I spotted the beautiful blue velvet headboard in the Made.com sale and this became the starting point for the design of the room. We pulled this blue colour through to the 2 large square cushions, then complemented them with a plaster pink velvet cushion. The rest of the room has been kept fairly neutral to allow for a sense of space and calmness.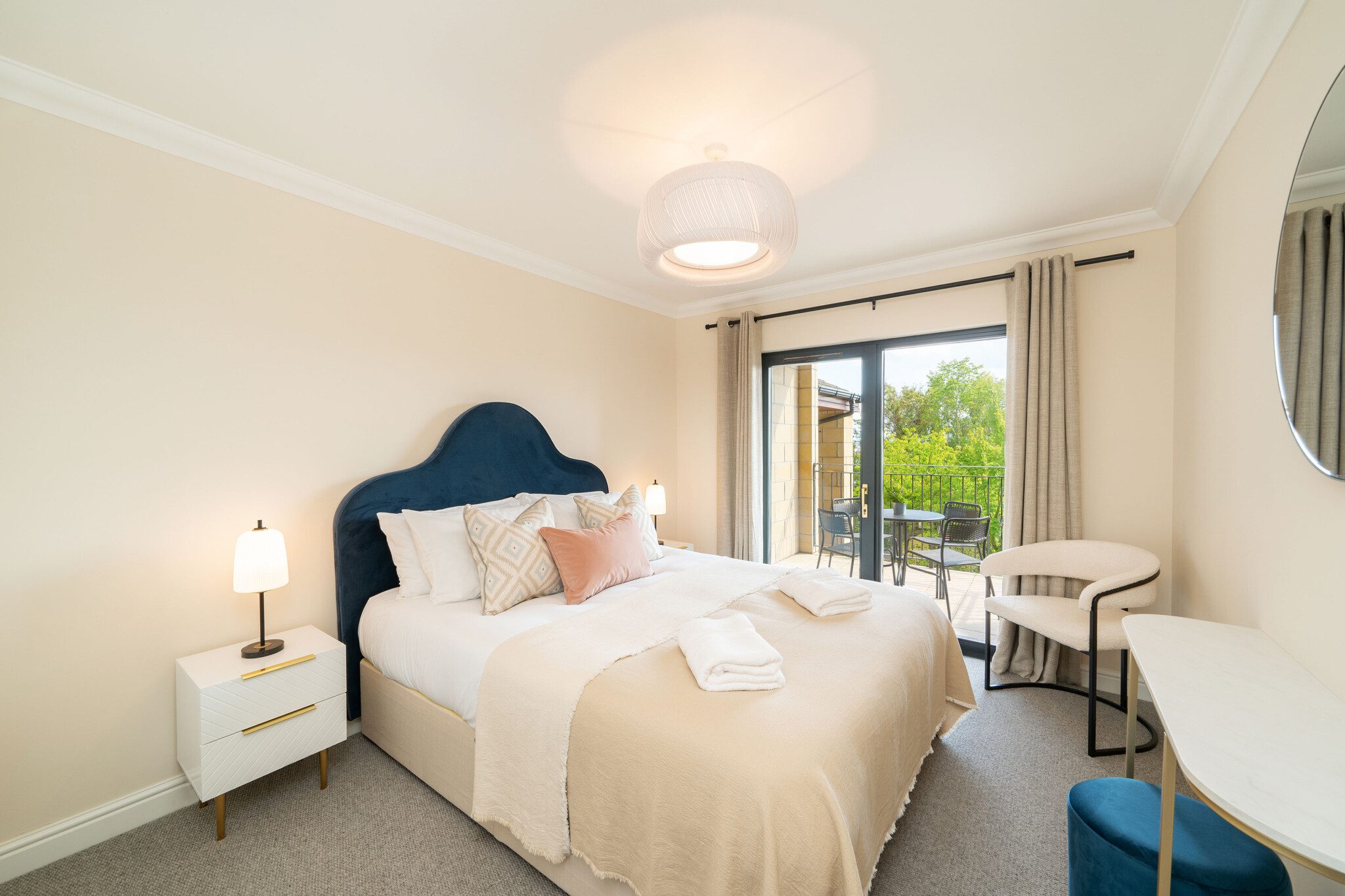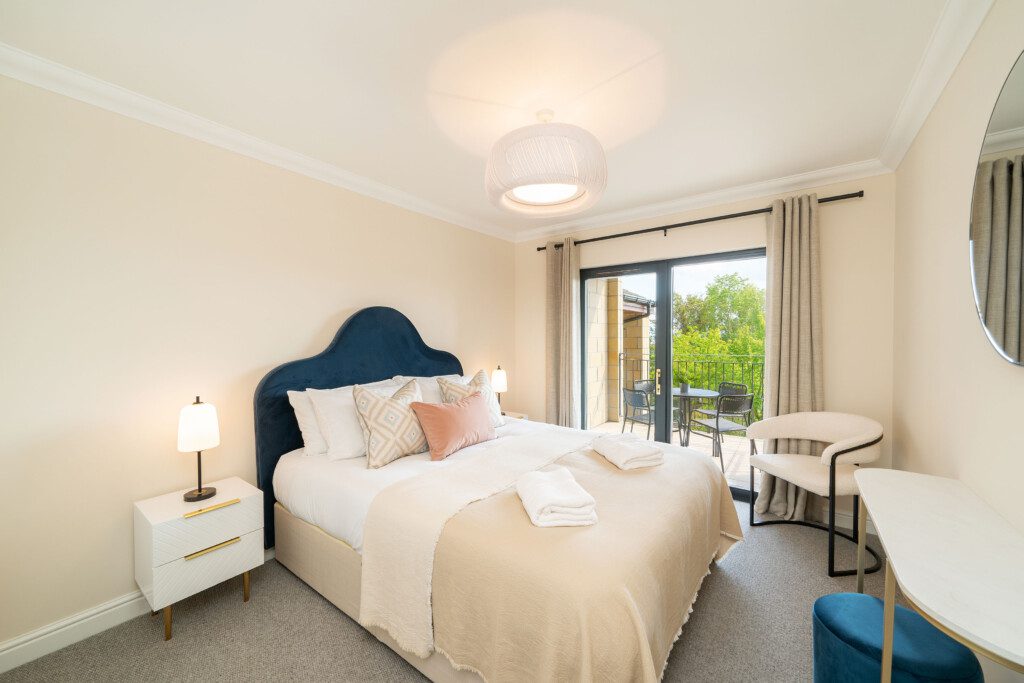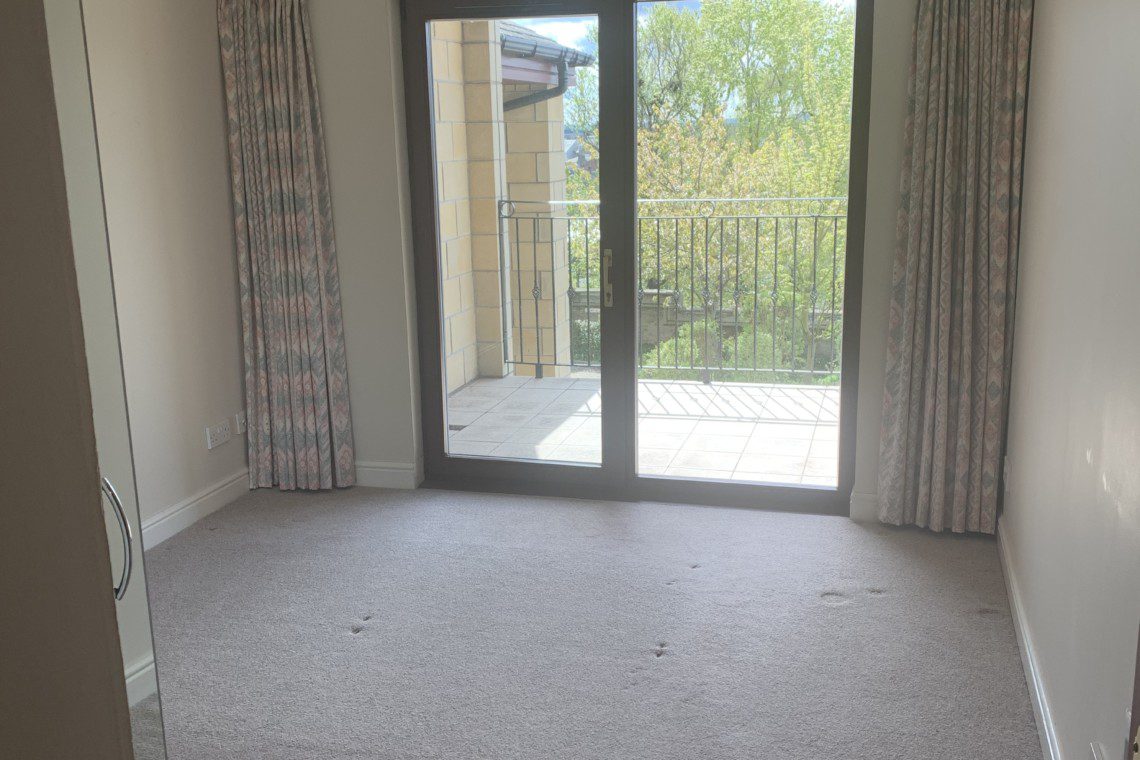 2nd Bedroom
The second bedroom at the back of the property has a zip and link bed, offering the option of either twin beds or a king size bed.  Again, it already had built in wardrobes so we just replaced the doors.  The muted, natural tones and Scandinavian aesthetic combine to create a lovely relaxing space.  As in the main bedroom, the is the addition of a dressing table and for guests.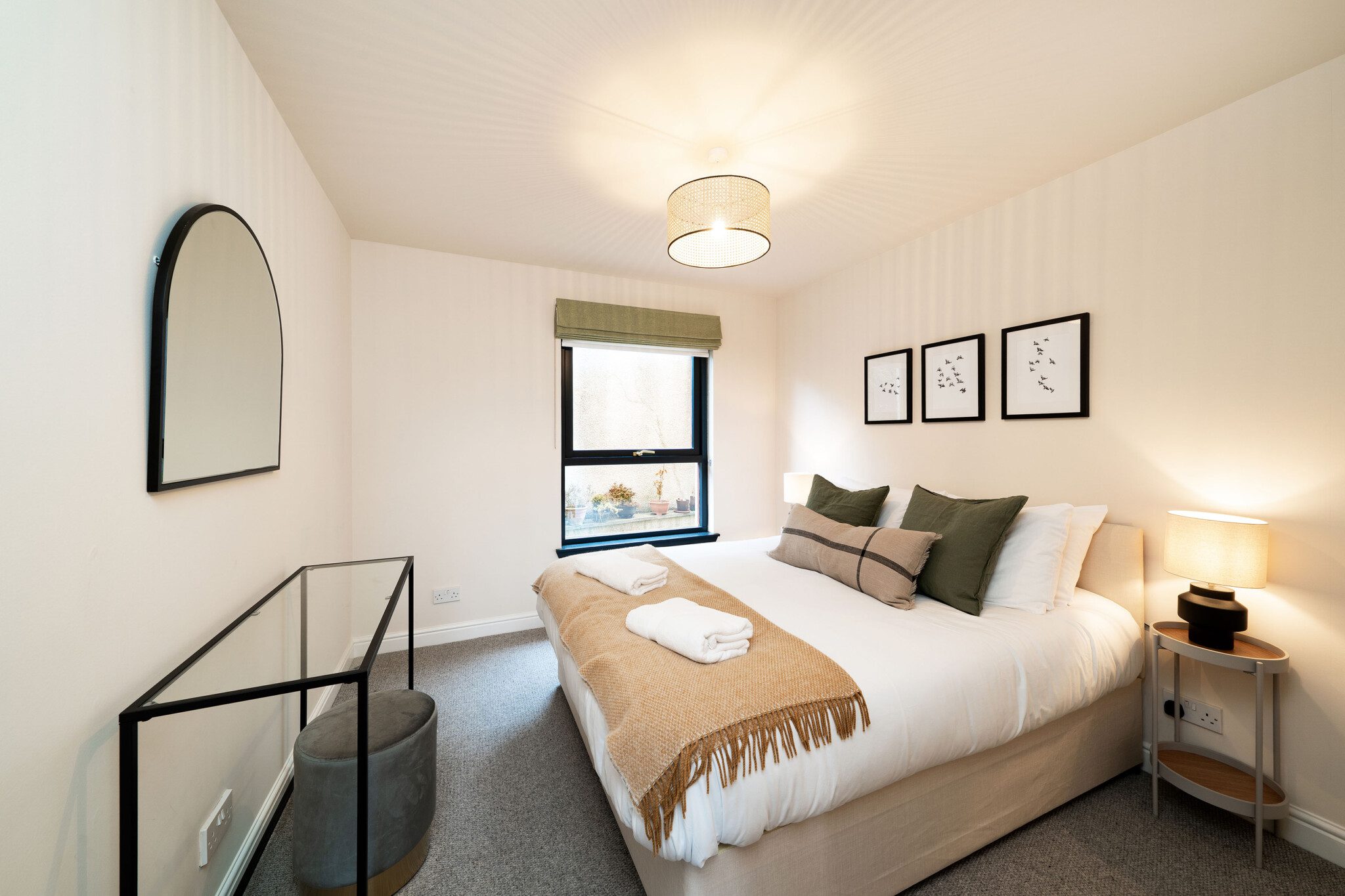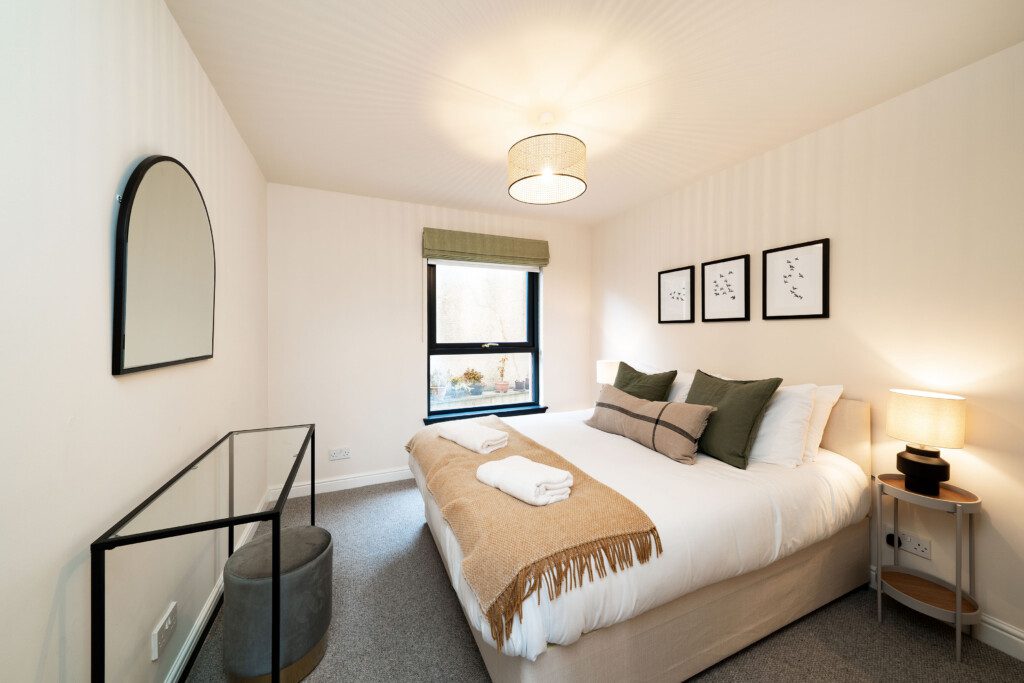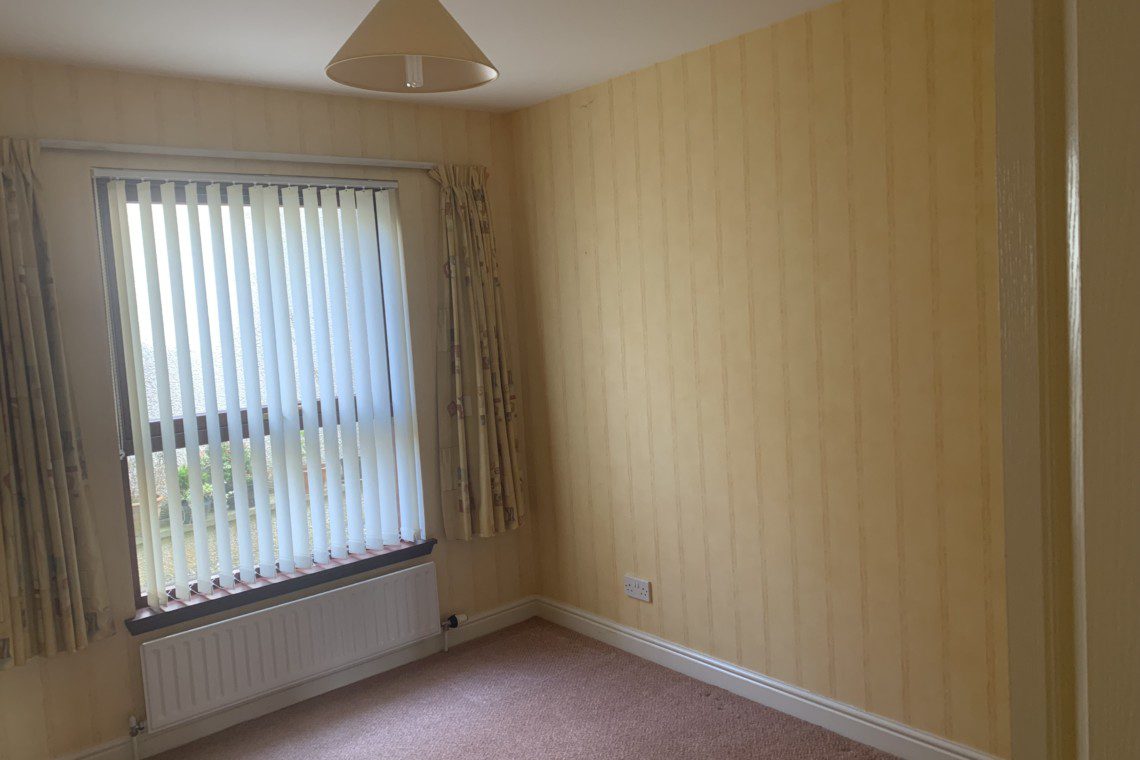 Bathroom of Dreams
My client was keen to keep a bath and a shower in the space, so with a little re-jigging we were able to fit in a larger walk-in shower.  I wanted to create a luxurious and calming room that brought serenity and warmth. We decided on a monochrome theme throughout the property, keeping the feel of the different rooms consistent.
I found that the black Crittall style shower screen made such a difference to the final look of this beautiful room and tied in so well with our chosen colour scheme. I particularly felt that the bathroom should feel high end and bring a sense of relaxation for guest to enjoy.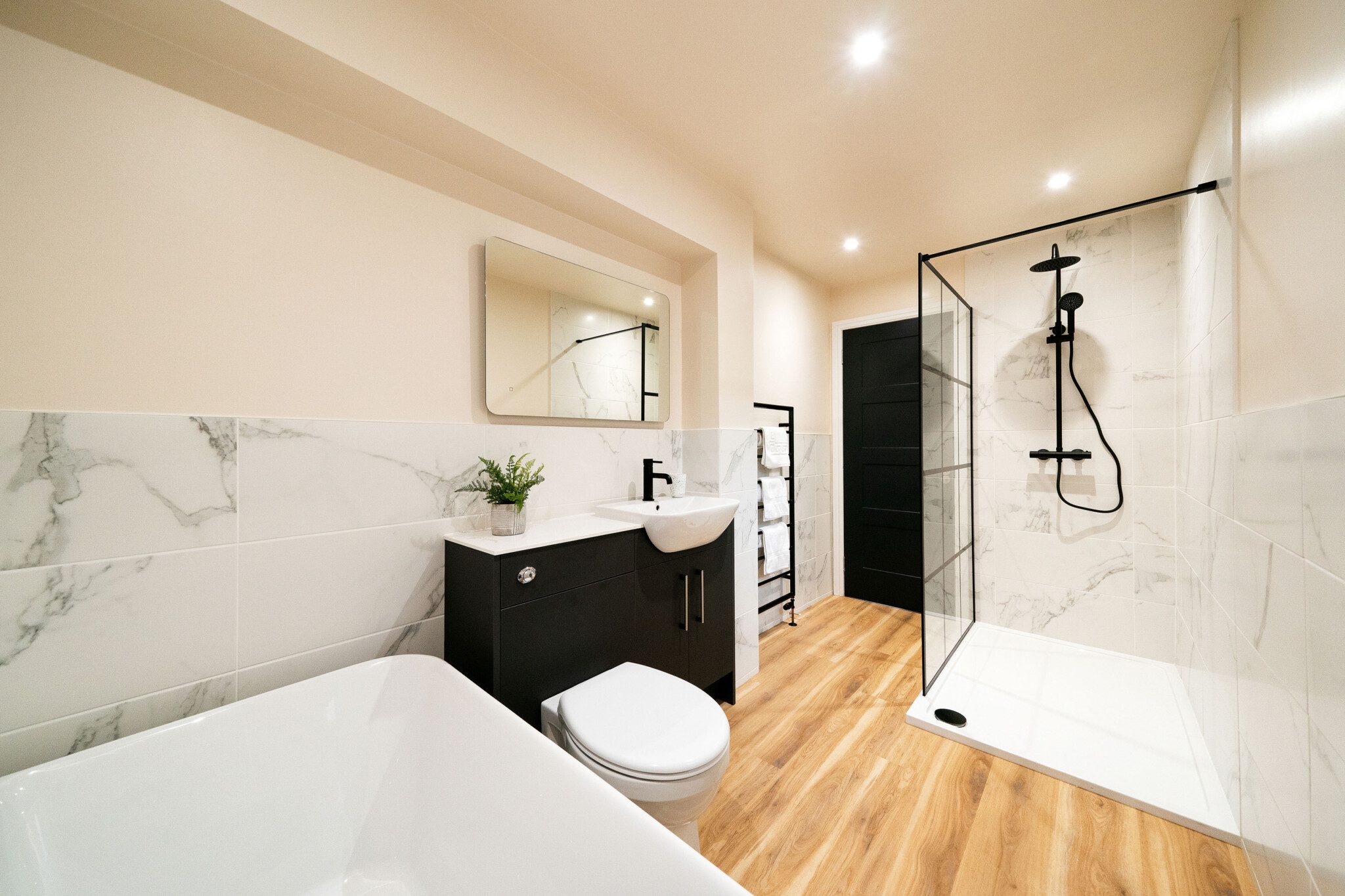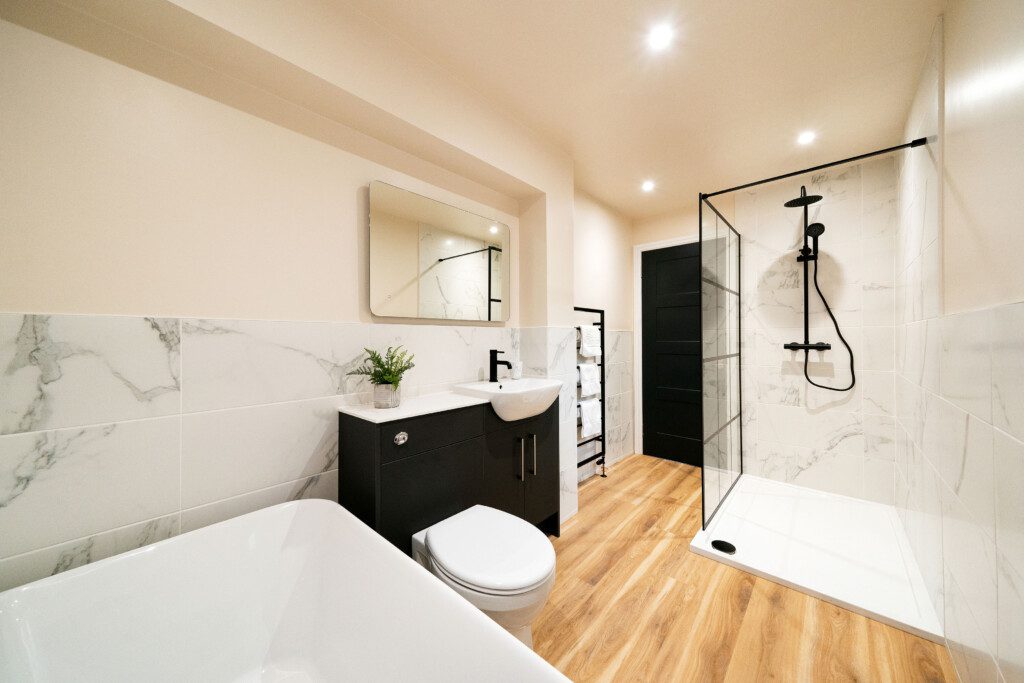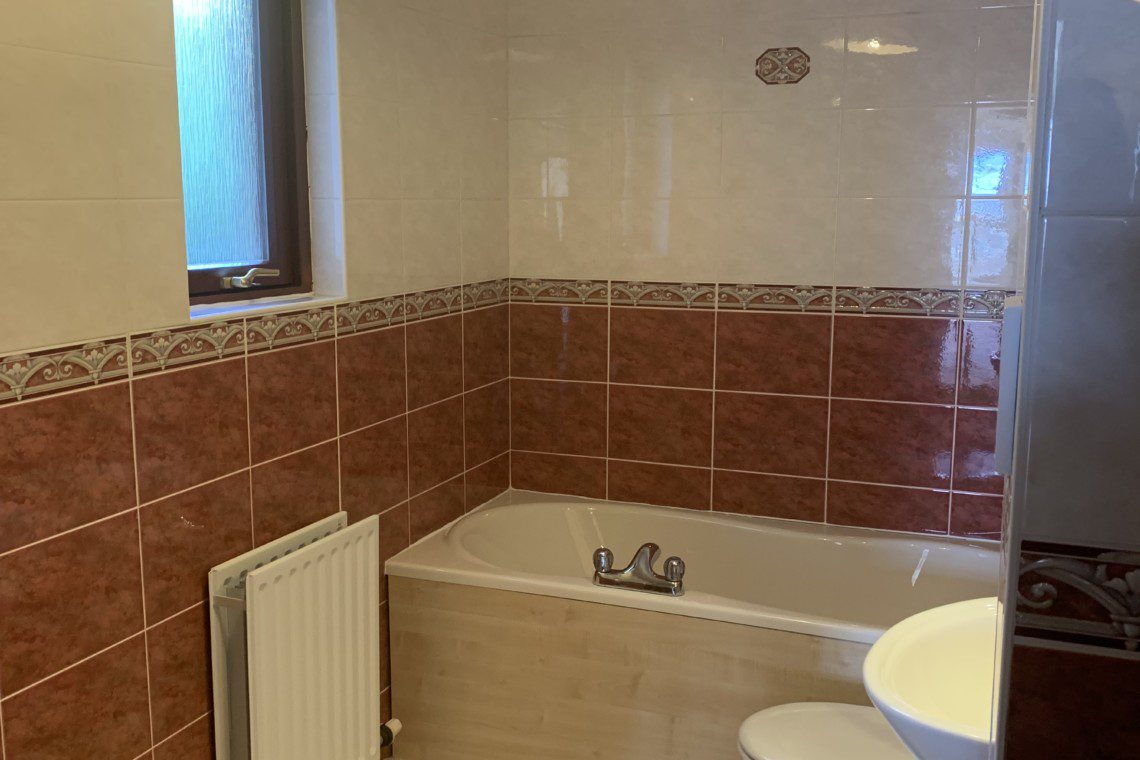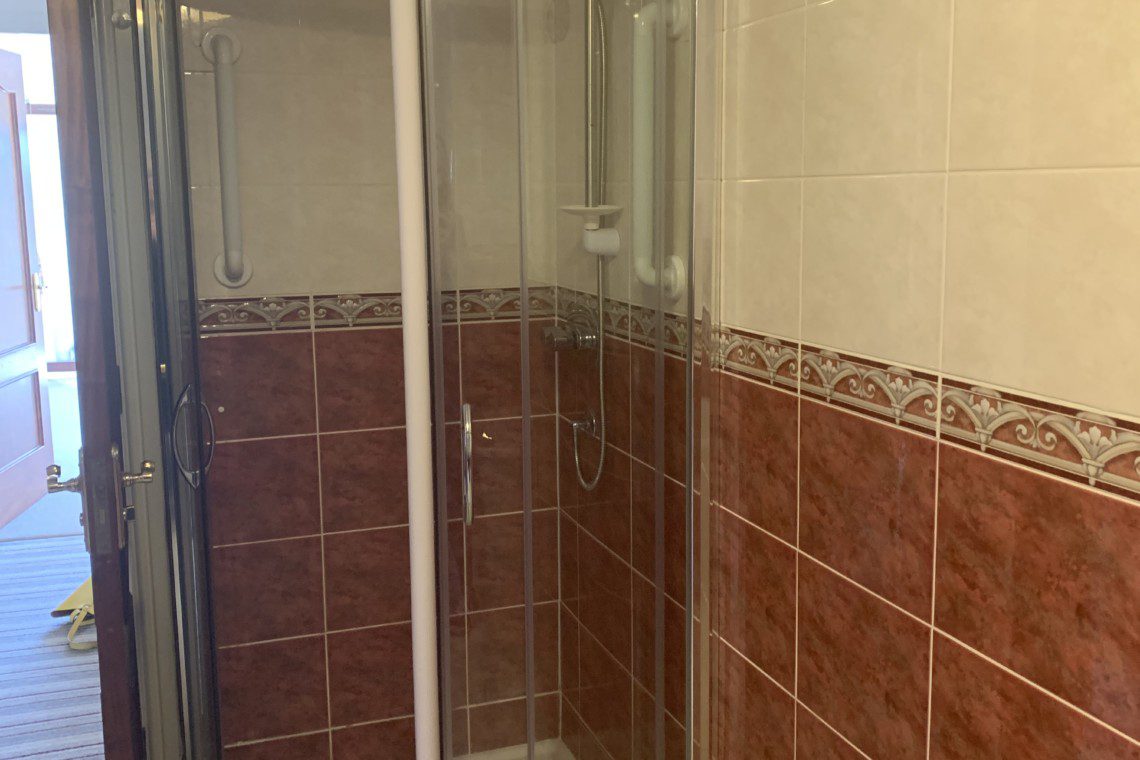 Overall, a huge success
This was the second project I have carried out for the same client, the first one being Clark Anderson's 'At the Bay', St Andrews, and I'm pleased to say he was delighted once again with the outcome. 
To stay 'At the Castle', you'll find the calendar availability here.
Have a look at some of Antonia's other amazing projects on her website – her calendar's filling up fast too though so don't hang around if you're looking for help with a project of your own. We really couldn't recommend Saving Graces Interiors more, and are delighted to have this stunning property in our portfolio.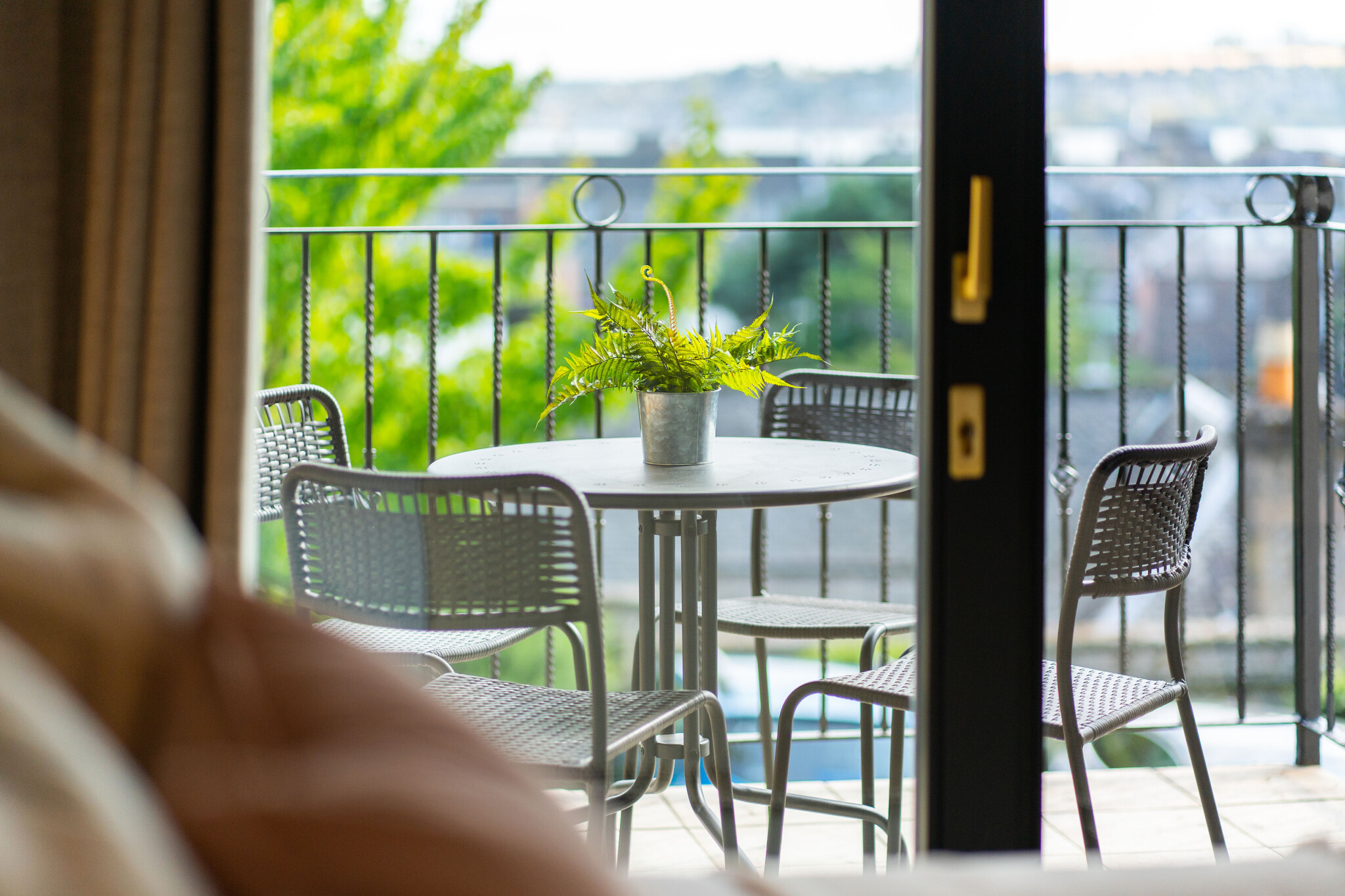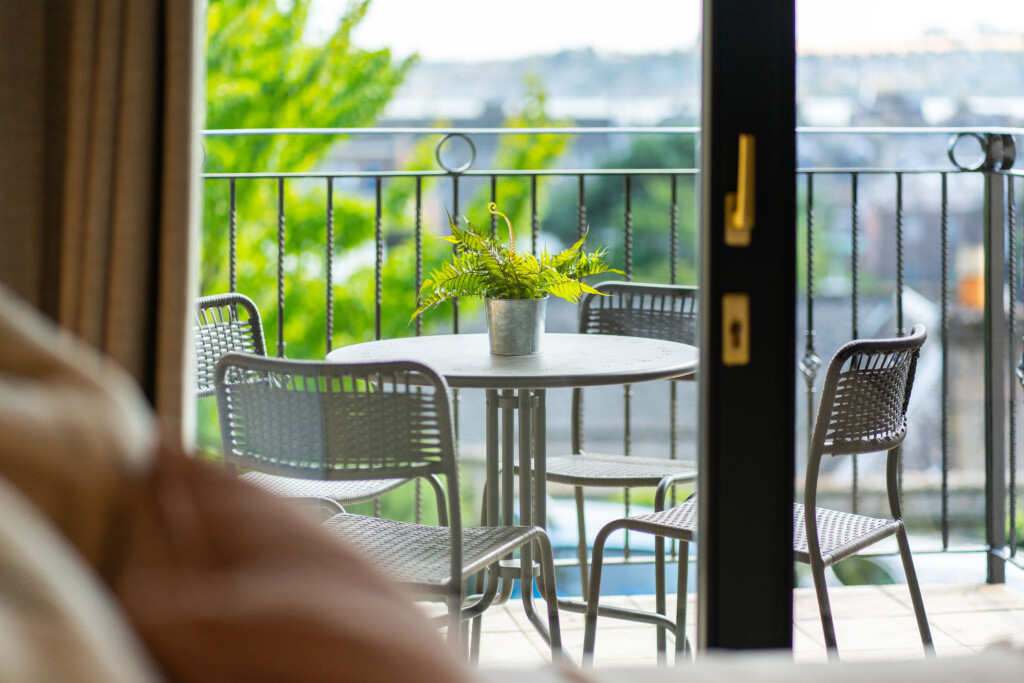 Stay 'At the Castle' and take full advantage of the stylish interiors and tranquil views.
Broughty Ferry is a popular location all year round. Check out full availability here.
Browse our other incredible Broughty Ferry holiday lets here